Indonesia Tsunami update: Death toll rises to 429, over 1500 injured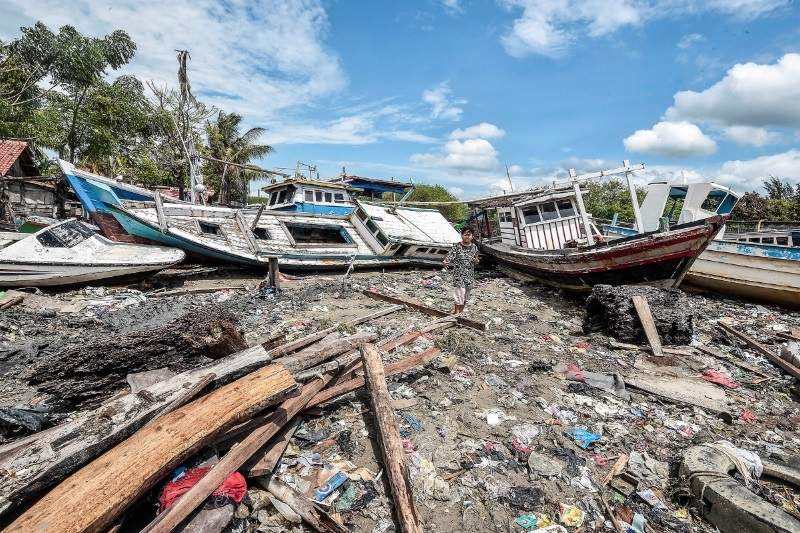 Due to a volcano-triggered tsunami in Indonesia, the death toll has risen to 429, with over 1500 injured and 16,000 displaced. It is to be noted that Tsunami, which was caused by a volcano known as the "child" of the legendary Krakatoa, hit the coast around Indonesia's Sunda Strait on Saturday night.
In a statement, the Indonesia Red Cross on Wednesday said, "At least 429 people were killed after the tsunami-sparked by landslides from an erupting volcano – swept through the Sunda Strait, leaving 1,500 injured and 16,000 displaced in villages on the Javan and Sumatran coasts." "Dozens of people are still missing," it added.
However, the Indonesia Red Cross said that it has send emergency aid to the affected area, with 400 staff and volunteers supporting search and rescue efforts.
"Most survivors have been huddling in temporary shelters away from the shore, but have started to emerge to search for loved ones and assess damage to their property," said Arifin M Hadi, head of disaster management at the Indonesian Red Cross.
"Our teams are seeing many broken bones and broken homes, and people who are very shaken. Indonesians have withstood a string of disasters this year and with them, so much loss and misery," he added.
Earlier, Disaster agency spokesman Nugroho said that the casualties occurred in three regions— South Lampung in Sumatra and the Serang and Pandeglang regions of Java, west of the capital Jakarta— along the Sunda Straits.
Indonesia is one of the most disaster-prone nations on earth, straddles the so-called Pacific 'Ring of Fire', where tectonic plates collide and a large portion of the world's volcanic eruptions and earthquakes occur. Most recently in the city of Palu on Sulawesi island a quake and tsunami killed thousands of people.
In September this year, over 2,000 people were killed after a tsunami and earthquake struck western Sulawesi. Also, in July and August, a series of earthquakes hit the northern Lombok region, sparking landslides and collapsing buildings that left more than 400 people dead.
In the year 2004, a tsunami triggered by a magnitude 9.3 undersea earthquake off the coast of Sumatra in western Indonesia killed 220,000 people in countries around the Indian Ocean, including 168,000 in Indonesia.
Importantly, Anak Krakatoa is a small volcanic island that emerged from the ocean half a century after Krakatoa's deadly 1883 eruption. When Krakatoa erupted in the 19th century, a jet of ash, stones and smoke shot more than 20 kilometres (12 miles) into the sky, plunging the region into darkness, and sparking a huge tsunami that was felt around the world. The disaster killed more than 36,000 people.
Also Read: Indonesia Tsunami update: Death toll rises to 373, over 100 still missing