Dear Class of 2020: BTS Deliver Hopeful Message During The Virtual Graduation Ceremony
YouTube brought together some of the biggest names for a virtual ceremony called 'Dear Class of 2020'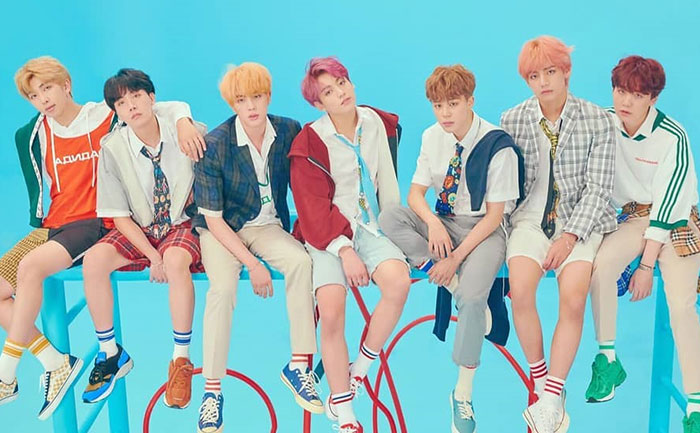 BTS members Jin, Suga, J-Hope, RM, Jimin, V, and Jungkook joined YouTube's virtual graduation ceremony. To make the graduation ceremony of the 2020 graduates special, YouTube brought together some of the biggest names for a virtual ceremony called 'Dear Class of 2020'.
While some of the BTS members shared their graduation memories, others addressed the ongoing pandemic. BTS performed their hit classics like Boy with Luv, Spring Day, Mikrokosmos for the virtual graduation ceremony.
Check out the virtual ceremony here:
"Dear class of 2020, it's been a strange year so far but you made it. Today we might not have flowers, we might not have graduation caps, but what we do have is possibly the most special graduation ceremony in history," RM said in his speech.
He further added, "Wherever you are, you will all soon be breaking out of one world to soar into another." RM also reflected on his own graduation ceremony from 10 years ago. "On that day, I was just a boy who had closed just one chapter, ready to pen another. I remember that feeling. It's really thrilling, breathtaking. It was a moment I felt most like me… A feeling I wanted to hold on to forever."
Meanwhile, Jungkook had some advice for the new graduates. "All I've done is continue on but even today I continue to learn new things. So, here I stand today with my members, with faith in myself, my members and the world. And I hope you also will do the same for yourself and move forward."
BTS member Jin also had some advice to give during the virtual graduation ceremony. "Back then, the notion of becoming an adult was something quite scary. [I was] anxious about making my way into an unfamiliar world, I was cautious of everything I said or did. Sometimes I'd feel restless watching my friends go on far ahead of me. And attempting to keep up with their speed would only leave me breathless."
Jimin, meanwhile, focused on the ongoing pandemic. "I think about your health and whether you're doing okay, whether you are holding on tight during a time when nothing seems to go as planned, whether your body and mind are all safe and sound."
The usually shy Suga asked the graduates to focus on the things they can control. "Take your hands off what you can't control and get your hands on what you can change. As you and I continue on in life, we will find ourselves in so many situations out of our grasp. The only thing we can control is ourselves. Get your hands on the changes you can make, because your possibilities are limitless. After all, I had no idea I would become BTS either," he said.
J-Hope assured that while it might be difficult to deal with situations, the only way to go was forward. "At times I feel as though I've reached a dead-end as I perform and make music. At these times, I think, 'Just this once' and I pick myself back up. I decide to trust myself. The next attempt might not be perfect but the second is better than the first and the third is even better than the second," he said. "You are the leader of your own life. And chant it over and over again."
Lastly, V advised the virtual graduation ceremony attendees to listen to their hearts. "In all honesty, I wasn't born with the talents of singing and dancing and wasn't much of the persevering type either. I began later and was lacking in some aspects, but I soon developed a joy and passion for singing and dancing. This joy motivated my persistent efforts and has led me to where I stand today," he said.