Death Stranding Launch Trailer released
Death Stranding Launch Trailer is a cinematic treat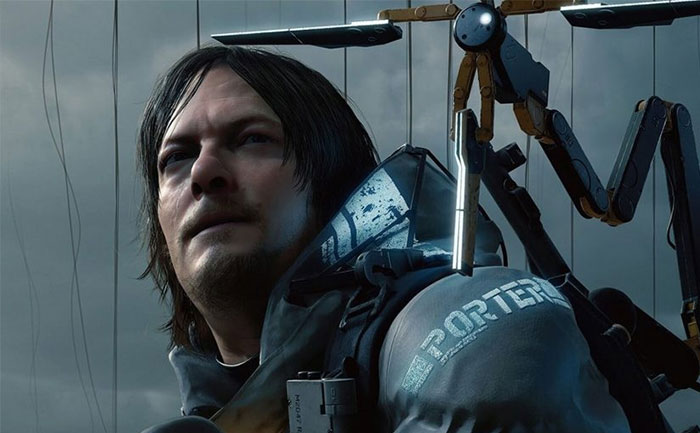 Death Stranding comes out November 8th and Sony has released an eight-minute long launch trailer to ramp up the excitement within the gaming community. The long trailer does not reveal much of the story but still manages to give away a few spoilers. In other words, players looking to dive into the game spoiler-free might want to skip it.
The trailer takes a closer look at the world of Death Stranding while getting acquainted with the characters of the game. Players get to witness Higgs and Die-Hardman without their masks for the first time and also get a betteridea of Sam's mission. Lindsay Wagner also chimes in trailer with the lines "Living is no different from being dead if you're all alone." Beyond this, the trailer also has a decent wallop of weird in it with a flying whale monster to a hundred-foot tall woman making an appearance.
Hideo Kojima is famous for his cinematic games with their moviesque presentation. The Death Stranding trailer follows the norm and looks almost like a movie trailer rather than a game.
PlayStation's official website had this to say of the upcoming Action/Adventure game:
"From legendary game creator Hideo Kojima comes an all-new, genre-defying open world action adventure for PS4, starring Norman Reedus, Mads Mikkelsen, Léa Seydoux and Lindsay Wagner.
In the near future, mysterious explosions have rocked the globe, setting off a series of supernatural events known as the Death Stranding. With otherworldly creatures plaguing the landscape, and mass extinction imminent, it's up to Sam Porter Bridges to travel across the ravaged wasteland and save humanity from impending annihilation."
Death Stranding releases on 8th November for PS4. Kojima has recently announced a PC version which will come around next year.
ALSO READ: 10 Video Game Halloween Events You Don't Want To Miss