10 Video game Halloween events you don't want to miss
Games come out with spooky skins and modes to celebrate Halloween
With Halloween just around the corner, themed game events are inciting gamers all over the world.
It's the spookiest month of the year and a lot of our favorite video games are getting in on the fun. Every game is getting into the Halloween spirit with themed events designed to lure in the spook enthusiasts.
Gamers are looking forward to celebrate the season in a potpourri of seasonal events and we have put together a list of the video game Halloween events to check out this year.
1. Overwatch: Halloween Terror 2019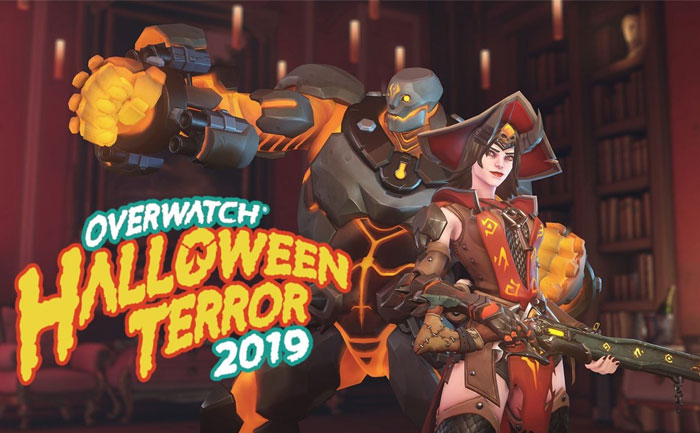 Overwatch's Halloween Terror event is back with new skins, sprays and emotes. There are new legendary skins with the likes of Pharaoh Ana, Warlock Ashe, Demon Orisa, Will-o'-Wisp Tracer and Scorpion Widowmaker. Besides this, there are also epic skins including Inferno Junkrat, Vampire Baptiste and Gorgon Lucio. The game also sees the return of Junkenstein's Revenge co-op mode,which is quite a fan-favorite.
Players can also earn the Legendary Demon Hunter Sombra skin, which was previously a BlizzCon Virtual Ticket-exclusive item, by completing weekly challenges. Halloween Terror has been out since October 15 and will go on till November 4.
2. Apex Legends: Fight or Fright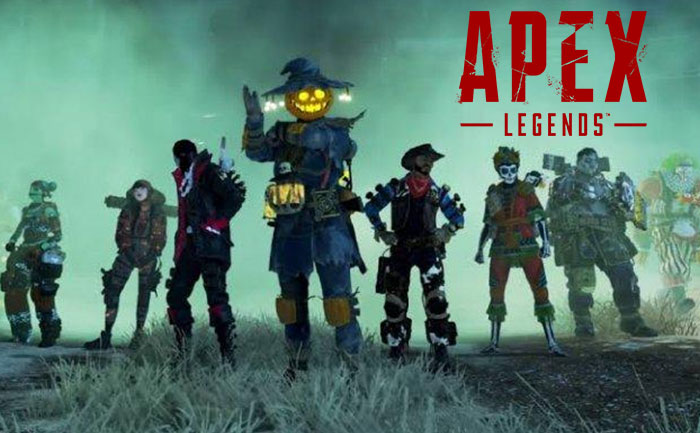 Apex Legends is getting a special new mode called Shadowfall to celebrate its first Halloween. In this mode, 35 players are dropped into the old King's Canyon map during night time. The players must then survive to be the last 10 legends who will have to work together to escape on an evac ship.
Dead players can respawn as undead 'zombies', known as the Shadow Squad, that have no weapons or abilities but supernatural movement and jump speed. Players must make their way to the evac ship without being overwhelmed by the shadows.
There are also some exclusive Fight or Fright treats for players completing event challenges. These include two legendary weapon skins and a chance to obtain limited premium content such as Frankenstein skin for Gibraltar anda clown costume for Caustic.
In addition to this new mode, players can grab some exclusive Fight or Fright treats for completing event challenges, including two legendary weapon skins. There are 24 Halloween cosmetics to unlock as well, including delightfully cheesy witch and vampire costumes for Wraith and Crypto, respectively.
Apex Legends' Fight or Fright event goes live on October 15 and runs until November 5.
Step into the shadows and haunt down your enemies.

The Fight or Fright Collection Event is now live through 11/5. ??️ pic.twitter.com/XhuXbMjdPx

— Apex Legends (@PlayApex) October 15, 2019
3. Final Fantasy 14: All Saints' Wake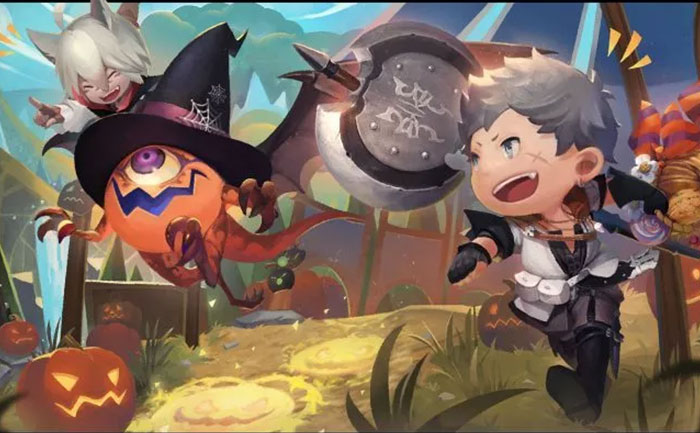 Final Fantasy 14 All Saints' Wake is back with a chance to earn a number of items such as the new Circus Ahriman mount, a flying eye mount and a Pumpkin Carriage for outdoor furnishing. The subtitle reads "Evil's In The Eye Of The Beholder"
Players must have completed the "It's Probably Pirates" quest and be at level 15 to get started. The characters that meet these requirements can go to the Adventurers' Guild Investigator in Old Gridania to begin.
All Saints' Wake has begun from October 17 and will go on till November 1.
? Grab your friends for some Haunted Manor fun as #FFXIV All Saints' Wake has officially begun! ?

Share screenshots of your musings and mischief during the event with us! https://t.co/q8WDXUSUTN ⚰️ pic.twitter.com/2GHSHdAHqE

— FINAL FANTASY XIV (@FF_XIV_EN) October 17, 2019
4. Hearthstone: Doom in the Tomb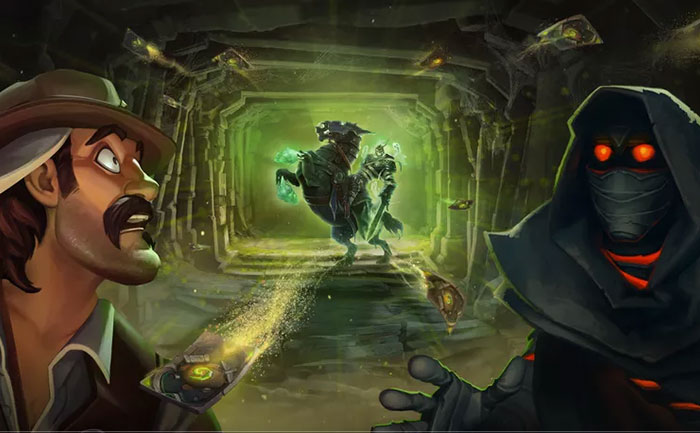 Hearthstone brings its players a three week challenge event called Doom in the Tomb for Halloween. This event takes players back to the Haunted Temple of Uldum. The third week will feature a Tavern Brawl where players will need to strategize around minions constantly rotating board positions while controlling the Horseman's time-shifted Dreadsteeds.
Players can also partake in an Arena dress-up party by picking a Hero and a Hero Power to draft cards belonging to both classes.
"Legendary quests will replace an existing normal quest if your quest log is full, so we recommend that you have a spot open when this event goes live," Blizzard said.
5. Anthem: Season of Skulls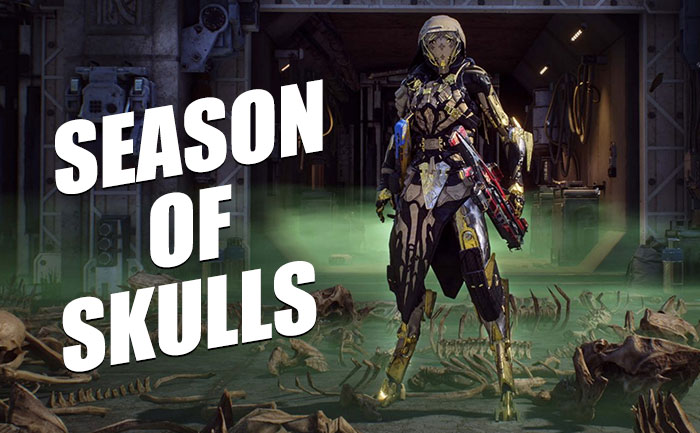 Anthem is putting the BioWare's troubled loot-shooter behind to get in on the festive spirit. Season of Skulls launches a new season for the game, ending its first Cataclysm event.
The themed season brings with it a redecorated Fort Tarsis along with new activities to participate in Anthem's open world. The game rewards all season players with crystals that can be used to buy limited time items and War Chests from Herschel's Hut in Fort Tarsis. Anthem's official twitter declared the season open on October 16 and it is as yet unclear when it will end.
Fog rolls across the jungles of Bastion and the air fills with ominous sounds.

Freelancers! Today marks the beginning of the Season of Skulls, a festival of the fallen and a celebration of humanity's survival in such a dangerous world.

Details here: https://t.co/pq8iIhsrXD pic.twitter.com/uaE7nKqejq

— Anthem (@anthemgame) October 16, 2019
6. Bloodborne: Return to Yharnam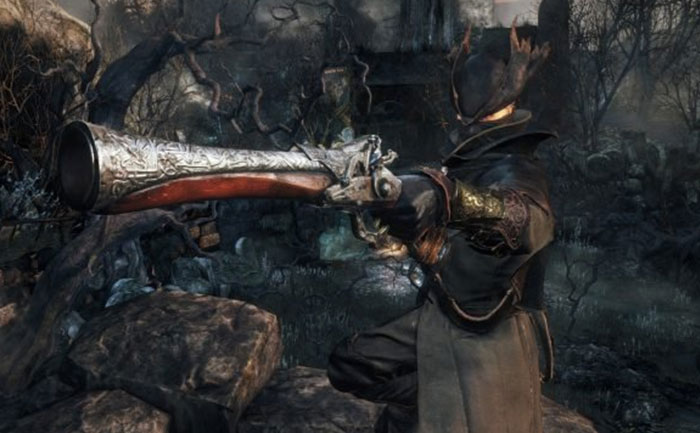 Bloodborne is celebrating its own unique sort of Halloween. The game has no official seasonal event but the fanbase has come together to create a Halloween event that will go on for a month. Return to Yharnam encourages players to play it up, create new characters, dress up in appropriate costumes and interact with fellow hunters. Players are also urged invade and summon other hunters to increase the number of ghostly apparitions set to haunt the game world.
There are two optional officially sanctioned costumes but players can pick pretty much what they want.
The Grim Reaper: Crow Hunter Outfit, Black Hood, Burial Blade

Masked "Hoonter": Gold Ardeo Crowfeather Garb, Executioner Gloves, Bone Leggings
The event seems pretty flexible when it comes to rules, with the most upvoted ideas shared on the Reddit thread being adopted as official. Return to Yharnam began October 5 and will go on till November 5. 

Bloodborne 'Return to Yharnam' is a player-created Halloween event
https://t.co/z4XSto2AfH pic.twitter.com/A8aFYvMZGr

— GamesRadar+ (@GamesRadar) October 2, 2019
7. Rocket League: Haunted Hollows
Rocket League has teamed up with Netflix mega-hit Stranger Things for Halloween. Haunted Hallows will introduce a distinctly Upside Down vibe to the Farmstead map. The ominous Mind Flayer will cast a bleak shadow over the field. The event also has a range of in-game items to be unlocked by playing matches and earning Candy Corn.
In addition to a revamped arena, there will be plenty of collectible items as well. Players can spend corn to get treats from the Haunted Hallows event store. These include wheels with the Starcourt Mall logo, Dustin's Camp Know Where hat, a Demogorgon player banner and a Scoops Ahoy-themed avatar border.
Psyonix said of the event, "This Halloween, all roads lead to Farmstead (The Upside Down). This terrifying take on the once-whimsical Farmstead Arena is watched over by the maddening Mind Flayer, so make sure to look after your teammates."
Haunted Hallows started from October14th and will conclude November 11th.
8. Pokemon Go Halloween 2019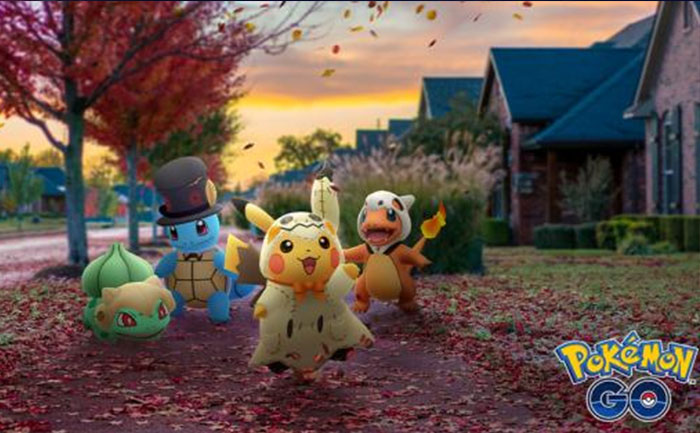 Pokemon Go is hailing the Halloween bandwagon by debuting Yamask. The local Pokestop will also feature a lot of new Shadow Pokemon. Players will get a chance to see Weedle, Kakuna, Beedrill, Electabuzz, Magmar, Lapras, Mareep, Seedot, Nuzleaf, Sableye, Trapinch, Cacnea, Shuppet and Duskdell.
Pokemon like Cubone, Pikachu, Charmander,Squirtle, and Bulbasaur might appear in special Halloween costumes during raid battles. There's also a range of avatar items coming to the style Shop including a Pikachu onesie, Litwick cap, and a Mimikyu bag. Players will get a chance to take on Darkai in five-star raids and do special Field Research tasks.
The event kicked off on 17th October and will run through November 1st.
?? #PokemonGOHalloween has begun! ??
We repeat—all Trainers can now celebrate #PokemonGOHalloween!! ? pic.twitter.com/5sokZyKion

— Pokémon GO (@PokemonGoApp) October 17, 2019
9 Harry Potter: Wizards Unite Dark Arts Month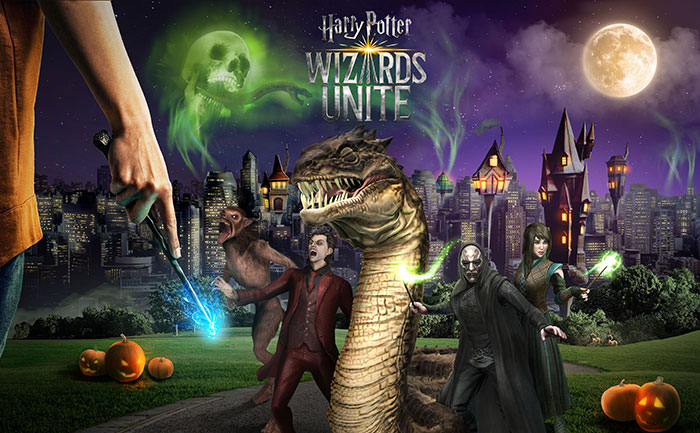 Halloween is a natural fit in the magical world of Harry Potter. Therefore, it is but natural that harry Potter: Wizards Unite is celebrating October 2019 as Dark Arts months.
Fighting Forces Brilliant Event is a two-part event that features Death Eaters, Sirius Black, Dementors and former prisoners of Azkaban.
Vampires, Werewolves and Doxies will appear more frequently in the game on October Community Day, 19th October.
An exclusive Halloween Quest will take place on October 31st.
the event kicks off October 8 and will conclude on 31st October.
Get ready to level up with some limited-time #DarkArtsMonth duels with ominous Oddities on October 19 during the next Harry Potter: Wizards Unite Community Day. Check out the details here: https://t.co/c2OUK0q8Vf #WizardsUnite pic.twitter.com/mAW9yawe8c

— Harry Potter: Wizards Unite (@HPWizardsUnite) October 10, 2019
10 Mortal Komat 11
With every game clamoring to introduce a Halloween event, Mortal Kombat 11 refuses to be left behind. NeatherRealm Studios will begin a week long event where players will get four new boss fights with Halloween customizations like flying bats, falling pumpkins, rising gravestones, black cats and witches. New Brutalities can also be earned along with consumables and player module pieces.
The event will begin on 25th October and end on 1st November.
ALSO READ: Pokemon Go October 2019 Community Day: Start Times, Featured Pokemons & More