Man addicted to gambling, liquor sells wife and children to clear debt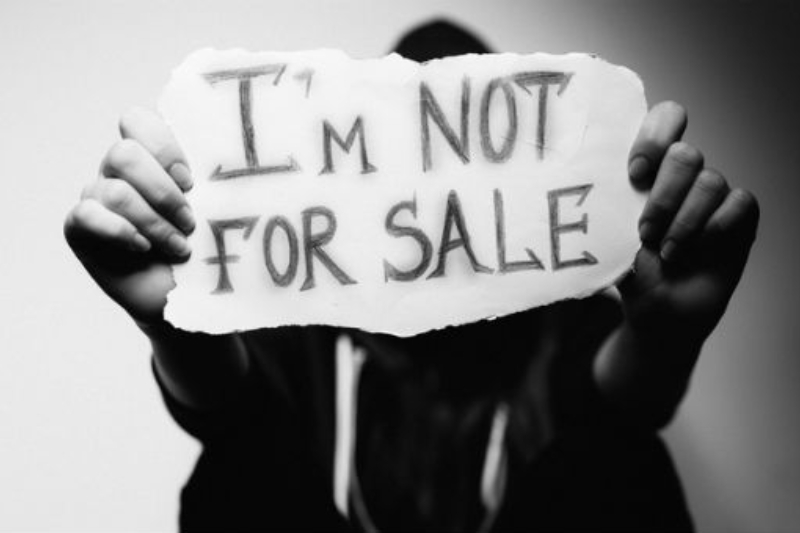 A debt-ridden man sold off his wife and children for Rs 5 lakh at Koilakuntla in Kurnool district in Andhra Pradesh. According to Deccan Chronicle Venkatamma, 35, of Nandyal town was married to Pasupuleti Maddileti, 38, hailing from Koilakuntland were parents to four girls and a boy. Over time, Maddileti became addicted to gambling and liquor. Unable to cope with mounting debt, he devised a plan to sell off his eldest daughter, now aged 17, to a relative for Rs 1.5 lakh last year on condition that she should be married to his son's relative after she reached marriage age.
Also Read: Global experts rates India most dangerous for women; NCW rejects survey
Maddileti spent the money within no time and again began looking for an easy way to get some more. His other daughters are now aged 10, 8 and 6, while the boy is aged 4. Sources add that Maddileti negotiated with his brother Busi and agreed to sell his wife, the three remaining daughters and son for Rs 5 lakh. The matter came to light when his brother Busi insisted on executing an agreement with his wife before the deal was finalised. When Maddileti approached his wife to sign the papers she refused. He subjected her to abuse and violence. Unable to live with him anymore, Venkatamma ran away to her parents' house at Nandyal. Her parents took the matter to the Nandyal Taluka police station and lodged a complaint of harassment.
Sub-inspector Ramesh Babu told Deccan Chronicle that he has received a complaint but denied that it was related to a man selling his wife.
Ramesh Babu, however, said that in Budaga Jangalu community that Maddileti belongs, buying and selling of wives is a regular practice. He said the complaint was of harassment at the hands of the husband and adding that the police was looking into it.
An officer of the Integrated Child Development Services (ICDS) said though the practice of selling one's wife was found in Budaga Jangalu community, what made this case unique was that the husband tried to traffick his entire family against their wishes.
The ICDS officer said that they have rescued the two eldest girls and have sent them to a state home.