DeepVeer's Bengaluru reception: In a heartwarming gesture, Ranveer Singh adjusts wife Deepika Padukone's saree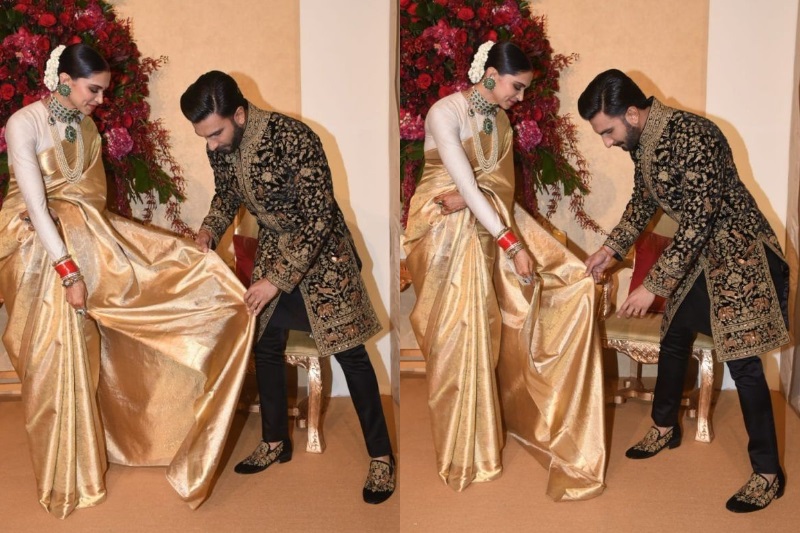 Ranveer's love for Deepika seems eternal. The couple tied the knot last week and on Wednesday, they officially stepped out as a husband and wife for the media ahead of their wedding reception at The Leela Palace in Bengaluru.
One of Bollywood's most loved couple, Deepika-Ranveer have already left fans mesmerized with their wonderful chemistry both on and off-screen. And on Wednesday, the couple once again showed the love and affection they have for each other.
Deepika and Ranveer posed for the cameras with grace. And after they were done, the couple turned to make their way to the reception hall.
But just as Deepika moved the pallu of her saree, it started skidding to the floor. Every woman would know just how difficult it is to maintain the pallu, especially if you are wearing a heavy saree. And therefore it was a little disturbing for the newlywed bride.
But like the Superman he has always been for his ladylove, Ranveer jumped to the rescue. Like a caring husband, the Ram-Leela actor bowed down to help his wife adjust the pallu before they made their way to the wedding reception room.
Even though it is expected from every husband, it was still heartwarming to see how much Ranveer cares about his wife.
Check out the moments in pictures here: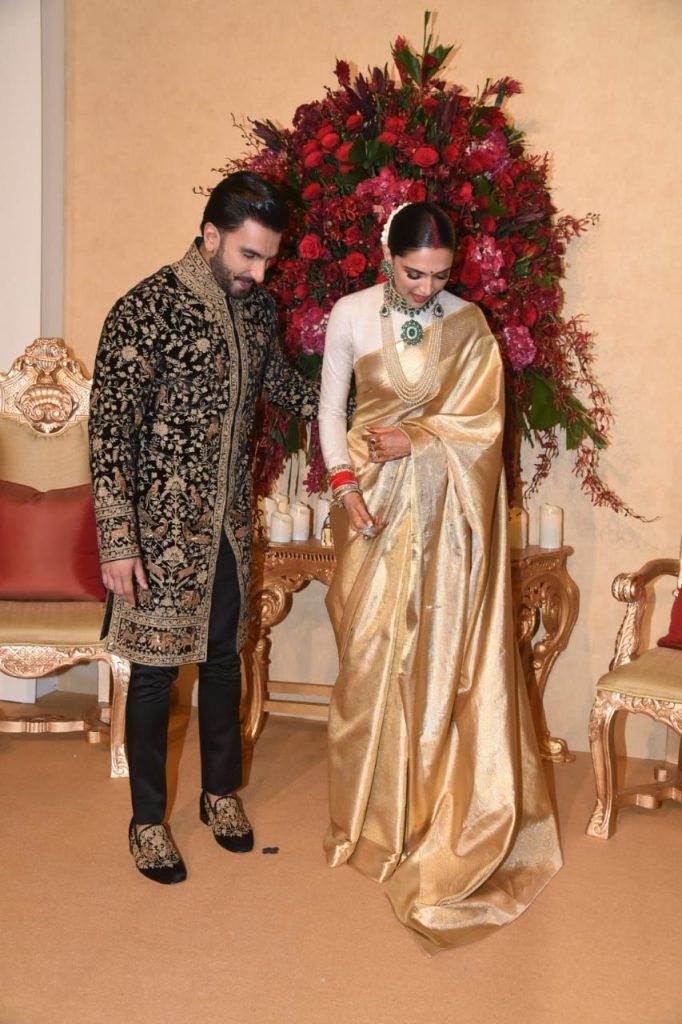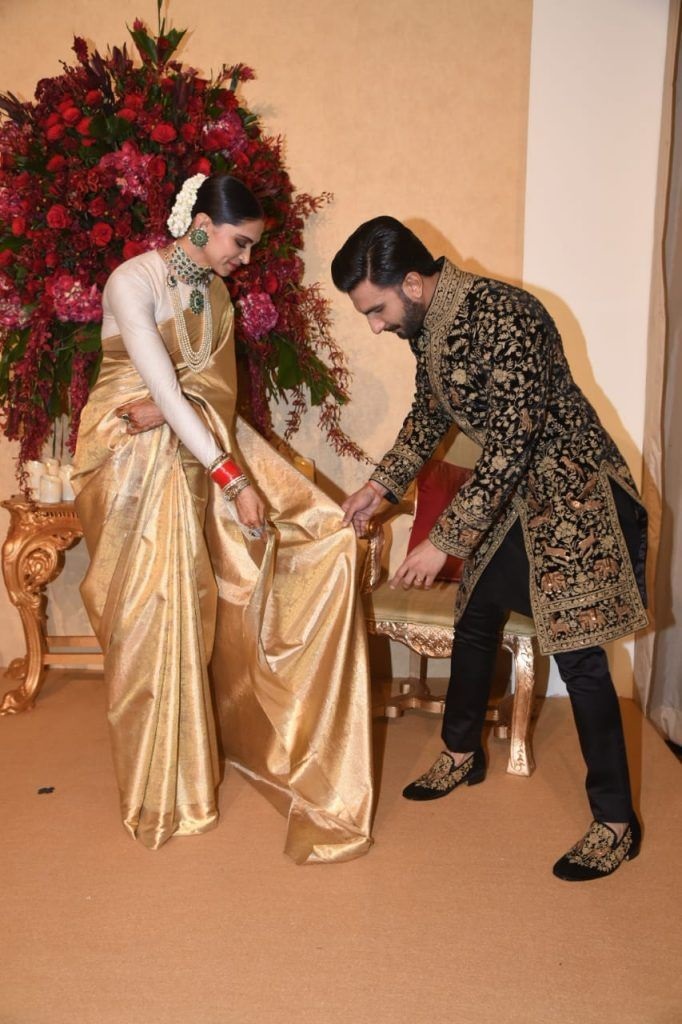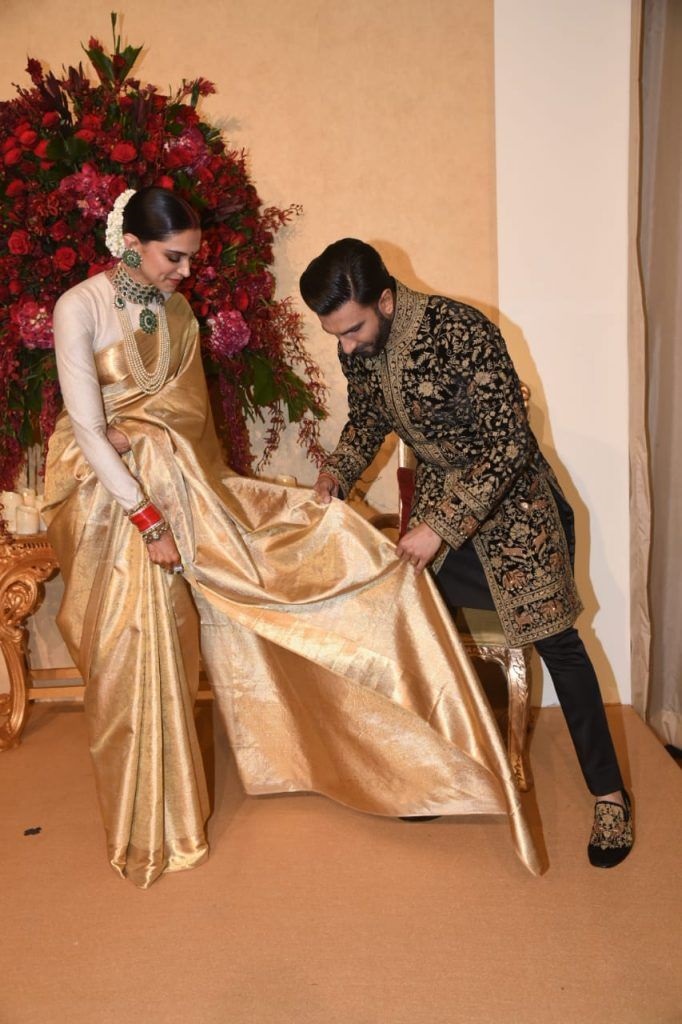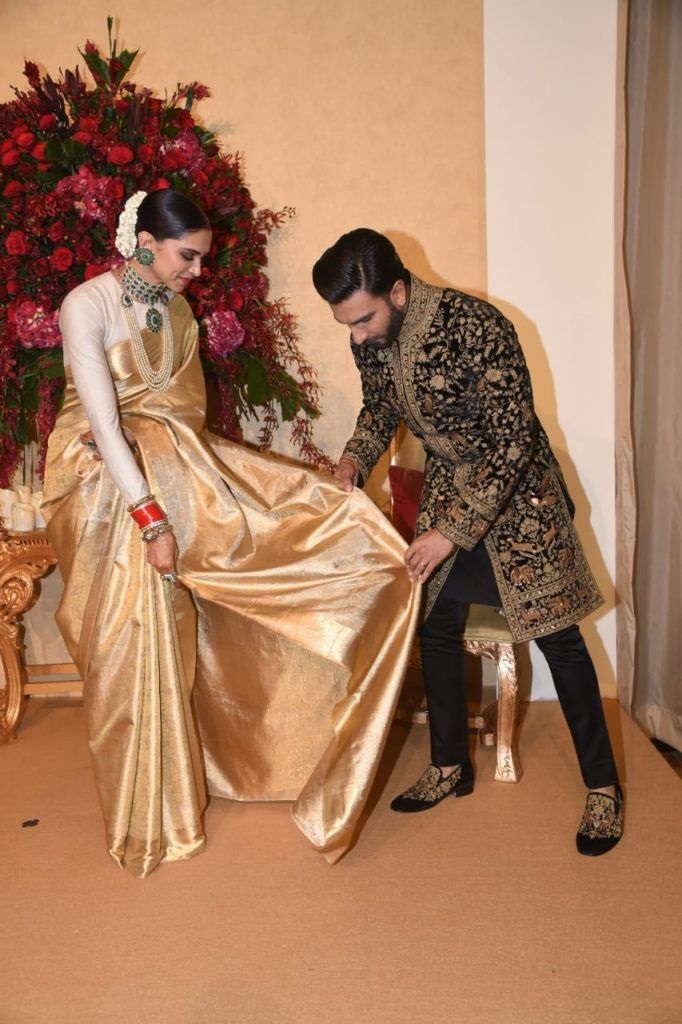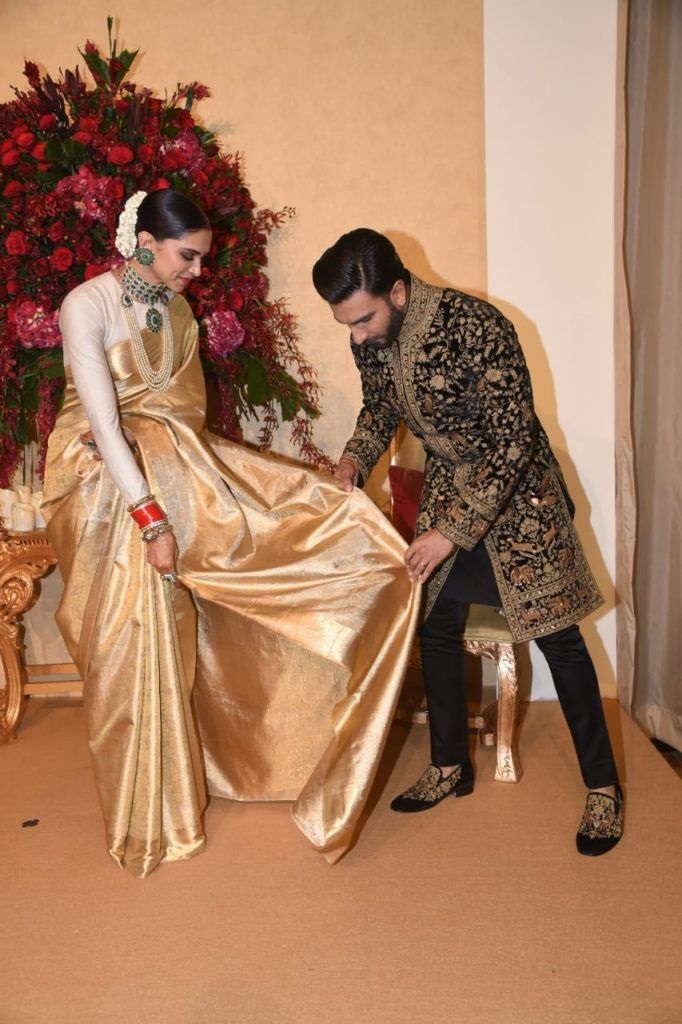 Also Read: Pics and Videos: DeepVeer's Bengaluru reception venue is decked up in red
Watch the video:
Also read: Ranveer-Deepika in black and gold look is royalty personified
Deepika and Ranveer got married on November 14 and 15. Their marriage was held in the both Anand Karaj and Konkani traditions in a close family affair at Lake Como in Italy. The couple then returned to India on November 20 and stayed at Deepika's place in Bengaluru where the first of their wedding reception is being held.
The star couple has planned three receptions for their families, work colleagues and friends. The first is being held at the Leela Palace in Bengaluru, which will be followed by a grand dinner in Mumbai at the weekend. Two more wedding receptions will also be held in Mumbai later this year.