India China Face Off: Defence Minister Rajnath Singh Holds Security Meet With Defense Chiefs
Defense Minister Rajnath Singh holds meeting with the Indian Air Force, Army and Navy chiefs over tense situation at LAC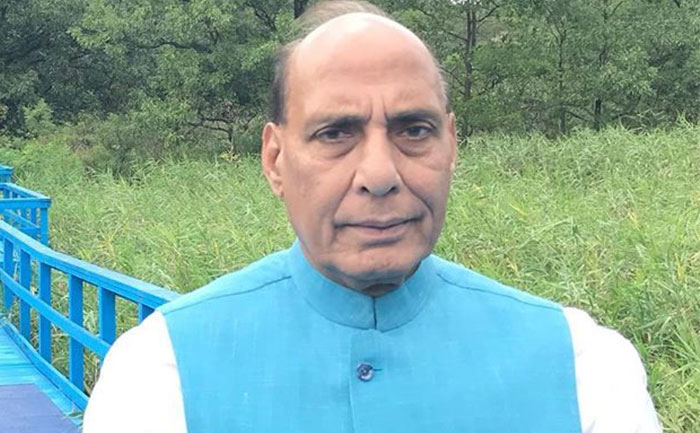 Indian Defence Minister Rajnath Singh on Friday held a security review meeting with the Chief of Defense Staff (CDS) and three service chiefs: Indian Air Force, Army, and Navy. This was to discuss the ongoing tense situation near the Line of Actual Control or LAC. National Security Advisor Ajit Doval also attended the crucial meet on the LAC tension.
The meeting comes a day after the External AFfair Minister S Jaishankar met his Chinese counterpart Wang Yi in Moscow. The two discussed how to resolve the Ladakh crisis peacefully. India and China are at present strengthening their position in the region. Anger is at an all-time high and the smallest spark can lit it.
The meeting between the Defense Minister Rajnath Singh and the heads of the three armed forces lasted for about two hours. They were planning the next step to be taken in the crises.
On Thursday, the two countries had agreed on a five-point plan for resolving the prolonged border face-off in Ladakh. India had also objected to China's deployment of large number of troops and military equipment by China along the LAC.
Despite China agreeing to de-escalate renewed tensions, China's People Liberation Army has increased significantly increased buildup near Finger 4. Indian troops are also being deployed in large numbers along the Finger 3 ridgeline. This is on the north bank of Pangong Tso to match the PLA build-up.
Also Read: India China Conflict: 40-50 Chinese troops facing-off with Indian Army