India China Conflict: 40-50 Chinese troops facing-off with Indian Army
Rezang La: 40-50 Chinese troops facing-off with Indian Army after Monday incursion incident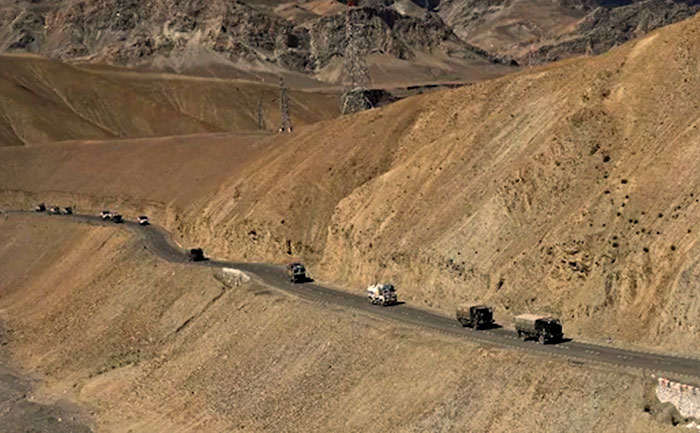 India and China are engaged in a standoff at the LAC in Eastern Ladakh. Though there have been a number of high-level meetings between the two, military conflicts continue near the border. On Monday night another skirmish between Indian and Chinses soldiers has raised the concerns. The situation is growing tense with each passing day.
A firing exchange took place between Indian and Chinese soldiers near the Pangong Lake in Ladakh. The incident took place between 5:30 pm – 6:30 pm on Monday evening. While China claims that Indian soldiers illegally crossed the LAC firing at their troops. Army sources claimed that they fired warning shots after spotting Chinese soldiers moving towards their position. The situation is said to be brought under control.
An India Today reports states,  40 to 50 Chinese soldiers are spotted facing off with Indian soldiers near Rezang La. The Chinese troops are making an attempt to dislodge Indian soldiers and occupy the heights.
As reported by sources to India Today, A meeting will take place today followed by a full Cabinet meeting at PM Narendra Modi's residence at 6 pm today. As per the latest updates by India Today, Talks between India and China to de-escalate the situation continues. Though Chinese troops are in a face-off position with Indian troops near the Rezang La heights.
Also Read: India-China standoff: Indian Army Repels Intruding Chinese Soldiers Once Again