Delhi COVID-19 Crises: Corpses Wait For 20-Hrs In Queue At Crematoriums
The Coronavirus outspread in Delhi worsens the situation. With peaking death toll, corpses wait for 20-hrs in the queues outside crematoriums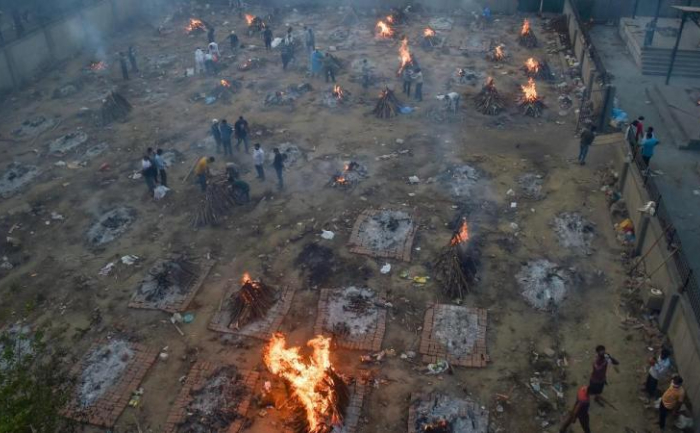 The outspread of the second Coronavirus wave in India has worsened the situation at the hospitals. The rapidly surging COVID-19 cases led the nation towards dealing with oxygen as well as vaccine crises. Maharashtra, Delhi, West Bengal, Karnataka and few other regions have contributed with the highest number of fresh COVID-19 cases. Over the last few days, Delhi has recorded the highest-peaking cases. As the death toll rises, the corpses wait for 20-hrs in the queue outside the crematoriums.
The horrifying images and videos are going viral on the internet, wherein the corpses are seen laid down in the queue at the crematoriums. Talking about challenging situations in Delhi, Vineeta Massey (owner of Massey Funerals) informed PTI, "I have not seen such a bad situation ever before in my life. People are moving with the dead bodies of their loved ones from pillar to post … almost all Delhi crematoriums are flooded with dead bodies."
It is said that the staff at the crematoriums politely told people that the dead bodies couldn't be immediately cremated because the pyre chambers being already full and the CNG crematorium at the center could only accommodate two bodies at one time. It takes around 90 minutes to dispose of one body in the CNG chamber. The report further states that the corresponded counted 24 bodies waiting in queue for a slot at the crematorium.
Also Read: CoWin Vaccination: Registration For Adults To Begin Today At 4 Pm