Delhi horror: UPSC applicant who moonlights as a cab driver rapes and tries to sell off a 15- year old girl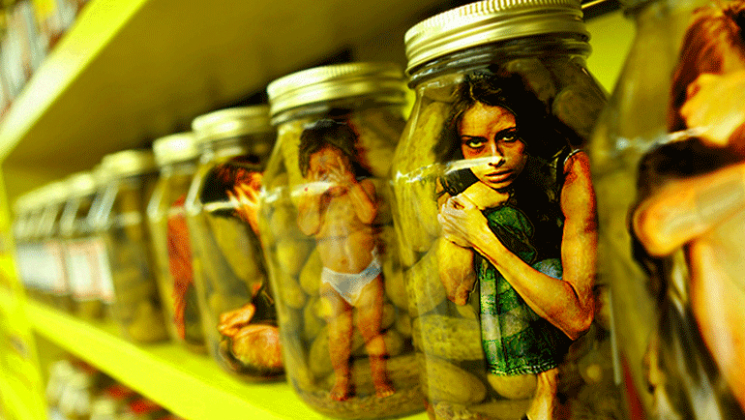 Delhi police on Tuesday arrested two men, including a UPSC applicant, from Delhi's GB road for allegedly raping a 15 year girl and then trying to sell her off in a brothel.
According to a senior official of central district, an undercover police constable who was deployed spotted a man, later identified as Parvej, roaming about suspiciously in the area.
The constable, Sundar, posed as a procurer and gained Parvej's confidence. Parvej told him about his intention of selling a 15-year-old girl.
 "Sundar convinced him of setting up a deal and called the Kamla Market SHO Sunil Dhaka. Dhaka posed as Kotha owner to fix the deal, which was finalised for Rs 18 lakh," said a senior official of central district. "Parvej's partner, identified as Shoaib, was asked to bring the girl and was overpowered by policemen," the official said.
Parvej, a private cab driver, told police that he and his friend lured the girl from her native place in Muzaffarnagar. Parvej raped her in his vehicle in the Loni area in Ghaziabad. His partner Shoaib, who is preparing for his UPSC exam, had been holding the teenager hostage.
According to the globalslaveryindex ,Existing research and the 2016 survey data confirm the existence of forced prostitution. As one survey respondent said:
"My wife is kept in the locked room and sexually harassed and being forced to work as a prostitute. She is physically punished whenever she refuse to have sex. My family is under death threat. We are also threatened of legal action against us." (Survey respondent, 2016)
Another reported:"I was forced to work in the flesh trade… Can you imagine that I kept in a locked room for the whole day when I refused to work under pressure? It is because they had always threatened me and my family for physical violence and tortured." (Survey respondent, 2016).
Existing National Crime Records Bureau data indicate there were almost 5,500 cases across India under existing human trafficking laws in 2014. As the law does not differentiate between human trafficking and sex work, and there are no formal guidelines on who is identified in rescue and raid situations. It is impossible to know if every one of these cases involved trafficking or whether some were simply cases of economic survival.