Delhi Journalist Rajeev Sharma Arrested For Selling Army Secrets To China
Delhi Police arrested journalist Rajeev Sharma, for selling classified information to Chinese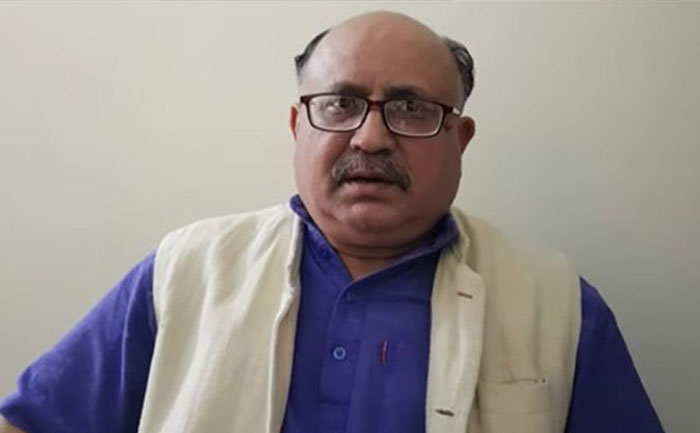 A Delhi-based freelance journalist has been arrested by the Special Cell of Delhi police. The arrest has been made in connection with selling classified defense information to China. The Delhi Police have also arrested a Chinese woman and her Nepalese associate with him. Police claim that they have busted a major spying operation amid soaring tensions between the two countries.
Journalist Rajeev Sharma was involved in passing sensitive defence & strategic information to Chinese intelligence officers from 2016 to 2018. He used to meet them at several locations in different countries: Sanjeev Kumar Yadav, DCP, Special Cell Delhi Police. https://t.co/Sxjp4ngVpj pic.twitter.com/QJivOL8xBF

— ANI (@ANI) September 19, 2020
As reported by sources to NDTV, "Special Cell has arrested a freelance journalist, Rajeev Sharma, for passing sensitive information to Chinese intelligence. One Chinese lady and her Nepalese associate have also been arrested for paying him large amounts of money routed through shell companies. Chinese intelligence tasked the journalist for conveying sensitive information in lieu of large amounts of money."
Sources added, "Rajeev Sharma was found to be in possession of some classified defence-related documents. The investigation is in progress and further details will be shared in due course. Huge number of mobile phones, laptops, and other incriminating and sensitive material have also been recovered."
According to the police, Mr Sharma was getting $1,000 for each piece of information and was paid ₹ 30 lakh in one-and-a-half years.
Rajeev Sharma, a resident of Pitampura in Delhi, used to write for the Chinese newspaper Global Times, Chinese mouthpiece, The Quint, The Tribune, Free Press Journal. He had been covering defense and foreign affairs for around two decades.
Also Read: Rajnath Singh: China has illegally occupied 38,000 sq km in Ladakh