Delhi responds with a protest; Row over cutting 16,500 trees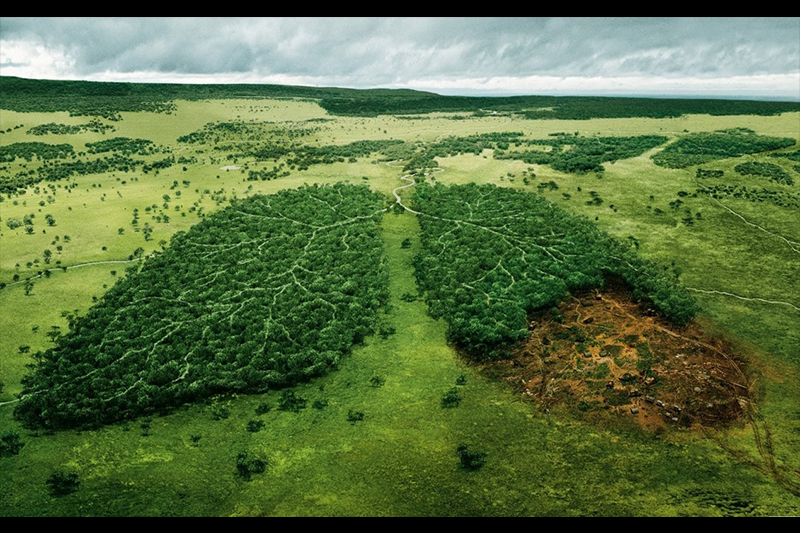 Delhiites couldn't digest the orders of Hardip Singh Puri who is the Minister of state and housing affairs, Delhi, for cutting 16,500 full group trees and replace them with sampling.
"It is not just about a tree it is the entire ecosystem that thrives on it, the insects the birds the animals, over it chopping down a 50-year-old tree and replacing it with a sapling, how foolish! Afforestation is not the replacement for deforestation," one user responded. (sic)
Delhi is already facing pollution crisis with the level of pollutants in Delhi air getting worse day by day. Cutting 16,500 trees will only make the situation worse.
Hardeep Puri got massively trolled after he tried to explain the government's stand on this issue and gave an irked response when a user questioned him. "I am a little surprised at the distortion around our city's green cover," the minister had tweeted and then went on to explain the afforestation plans for Delhi.
Why didn't you consider to make accommodations in Dwarka or Rohini or outer Delhi minister @HardeepSPuri Ji? Don't you think this project of yours is lethal & unreasonable? a tweeter user questions the Minister. Below is his response..
Be careful with your tone. Just because I am a public servant, you cannot take the liberty of being offensive. All this predates me. The decision taken will ensure that at no point of time will there be even one less tree in the area. Read r press release, if you have interest.

— Hardeep Singh Puri (@HardeepSPuri) June 23, 2018
Many people choose Twitter to give the minister a piece of their mind.
Others expressed anger about the hike in metro fares and alleged that the government is about to make another "mistake".
Many residents have stopped using Metro because of the newly hiked fares even though AAP was against the price hike.
"Delhi Trees SOS' carried a protest today at Sarojini Nagar. Termed as 'Chipku Movement 'several environmental organisations are coming together to "hug the trees" and "let the government know they will not be allowed to cut the trees down so easily."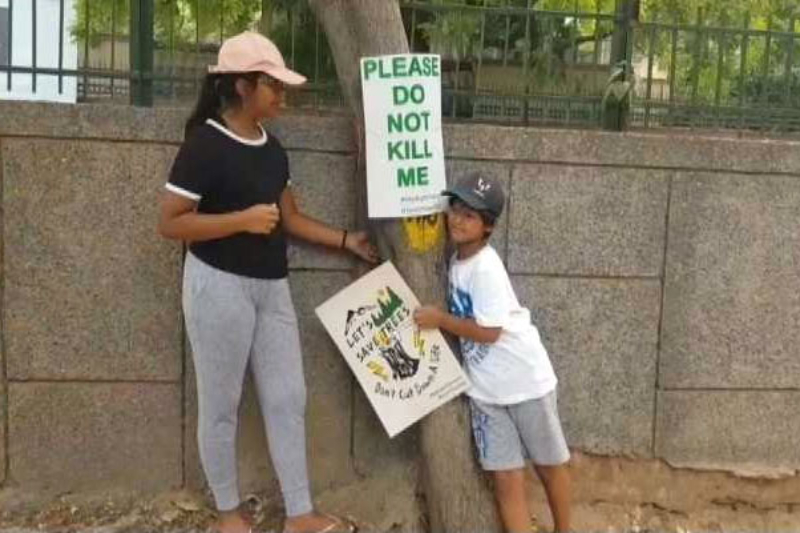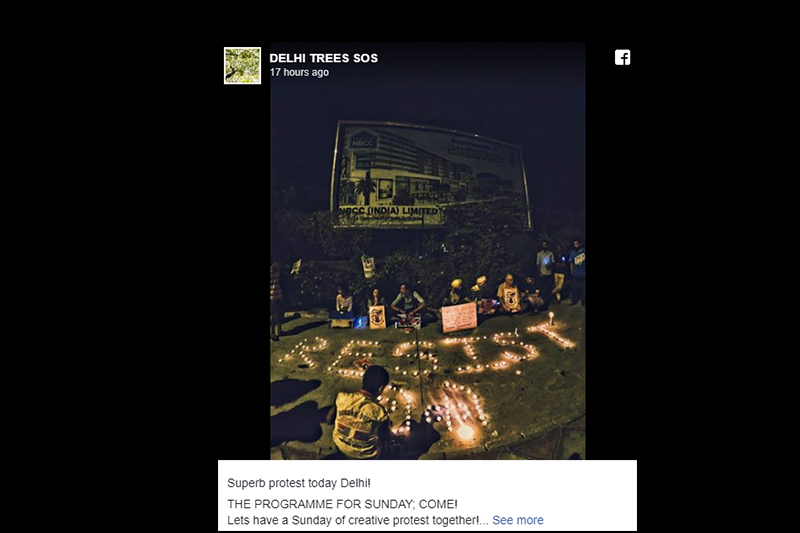 Now the controversy has taken a political turn, as the blame games have started.
The issue of cutting of trees for the redevelopment of seven south Delhi colonies has triggered a blame game with Union minister Harsh Vardhan claiming that the AAP government was responsible for granting the permission to fell trees in non-forest areas and the latter claiming that the clearance for the same was issued by the Ministry of Environment and Forest in November last year.
बात साफ है…
चैन से सोना है, तो जाग जाइये !#DelhiChipkoAndolan pic.twitter.com/eVtEhgCe0M

— AAP (@AamAadmiParty) June 24, 2018
AAP however has accused the Union Ministry of Housing and Urban Affairs (MoHUA) and Minister of State (MoS), Hardeep Singh Puri, of "first increasing the fares of the Metro and then taking a decision to cut heritage trees" which, he said, would eventually lead to rising in air pollution levels.
How can you openly violate law? I'll have to run from pillar to post to get permission to chop even one tree,& you are cutting 16,500 trees. I didn't receive any response from conservator of forests, that means govt doesn't have permission: Anil Sood, petitioner in NGT. #Delhi pic.twitter.com/CxzaLAcqM5

— ANI (@ANI) June 24, 2018