Delhi Riots: Former JNU Student Leader Umar Khalid Arrested Under UAPA
Umar Khalid arrest by Delhi Police's special cell under the UAPA for his alleged role in the riots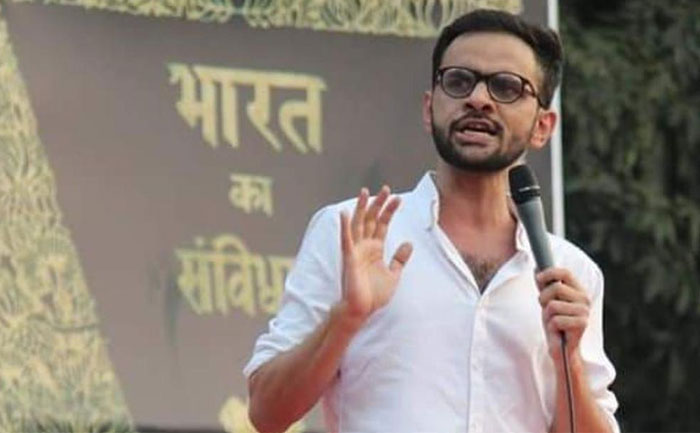 Former Jawaharlal Nehru University student leader Umar Khalid was arrested late on Sunday night. He was arrested under the Unlawful Activities (Prevention) Act (UAPA) for his alleged role in the northeast Delhi riots. The riots had taken place in February this year.
Umar Khalid was arrested by the special cell of the Delhi police after 11 hours of questioning. His mobile phone has also been confiscated by the police. He will be produced before a Delhi court on Monday.
As reported by sources to Indian Express, "Khalid was summoned on Saturday and asked to join the investigation on Sunday at the Special Cell office in Lodhi Colony. He had earlier been questioned on July 31, when his phone was seized. On Sunday, he arrived around 1 pm and was questioned during the day before being arrested in the evening."
Umar Khalid was questioned last month too in connection with an alleged conspiracy behind the violence in the north-eastern parts of Delhi. Among the charges, he had allegedly given provocative speeches at two different places. He also appealed to people to come out on the streets and block roads during the visit of US President Donald Trump.
As Umar Khalid was arrested under UAPA, Twitter started asking why Delhi Police hasn't taken any action against Kapil Mishra, Anurag Thakur, and Komal Sharma.
Check out tweets here:
Umar Khalid is arrested who talked about responding to hate with love.

BJP leaders Kapil Mishra and Anurag Thakur don't even have an FIR against them who openly talked about responding to anti-CAA protests with Goli.

This is the real death of democracy.#StandWithUmarKhalid

— Kaushik Raj (@kaushikrj6) September 13, 2020
Umar Khalid has been arrested under UAPA by this cowardly & biased govt.

Those who were caught on tape are roaming free
– Anurag Thakur: No Arrest, No FIR
– Kapil Mishra: No Arrest, No FIR
– Komal Sharma: No Arrest, No FIR

As I have often said, Crime doesn't matter. Name does.

— Srivatsa (@srivatsayb) September 13, 2020
Riots had erupted in northeast Delhi on February 24 as clashes between those supporting the Citizenship (Amendment) Act and those against the legislation turned violent killing 53 people and injuring hundreds.
Also Read: Delhi High Court grants bail to pregnant Safoora Zargar in Delhi Riot case