Delhi's NCB SIT Team To Summon Aryan Khan After Taking Over Probe
After Arbaaz Merchant & Achit Kumar, Aryan Khan likely to be summoned by Delhi NCB SIT team in Cruise drugs case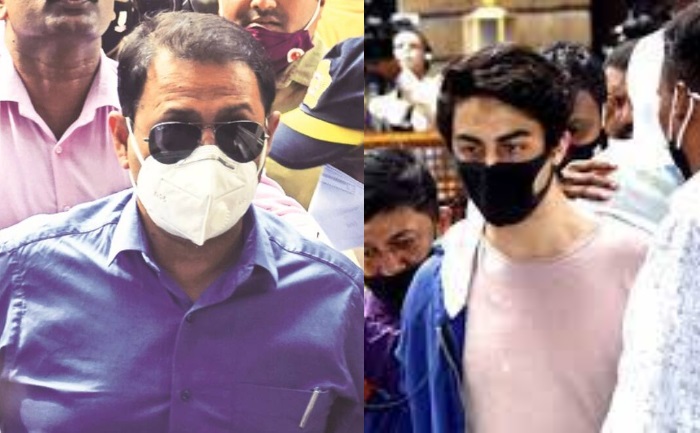 A Special Investigation Team of the NCB has reached Mumbai from Delhi on Saturday. They have taken over six cases, including the Cordelia cruise drug seizure case. The case in which Aryan Khan was arrested by the Mumbai NCB. After summoning Arbaaz Merchant and Achit Kumar for questioning, NCB SIT is likely to summon Aryan Khan too.
Mumbai | The Special Investigation Team (SIT) of the Narcotics Control Bureau (NCB) had summoned Aryan Khan for questioning in connection with drugs-on-cruise-case, the central law enforcement and intelligence agency said.

— ANI (@ANI) November 7, 2021
In the six cases the NCB SIT is probing, Nawab Malik's son-in-law Sameer Khan will also be summoned in connection with the drug case. Sameer Khan, who is currently out on bail, was arrested by the NCB in January this year.
The SIT team, headed by Sanjay Kumar Singh, will have 14 investigating officers. Senior IPS officer Sanjay Kumar Singh told India Today, "We have taken over some cases and will start our investigation into it."
On being asked if the cases will be investigated he said, "Let me first see the case by case records and the progress in the investigation so far, then we will decide. Right now, only further investigation will be conducted in those cases."
The SIT team under senior IPS officer Sanjay Kumar Singh has started recording statements of the people connected with the six cases. Singh told India Today that Aryan Khan was issued a summon on Saturday and asked to appear before the SIT on Sunday.
As reported by sources to India Today, The team will probe the six cases,  to conduct a deeper investigation.
Also Read: Aryan Khan Case: Pune Police Nab NCB's Witness Kiran Gosavi