Aryan Khan Case: Pune Police Nab NCB's Witness Kiran Gosavi
Kiran Gosavi, NCB Witness In Aryan Khan Case, Detained By Pune Police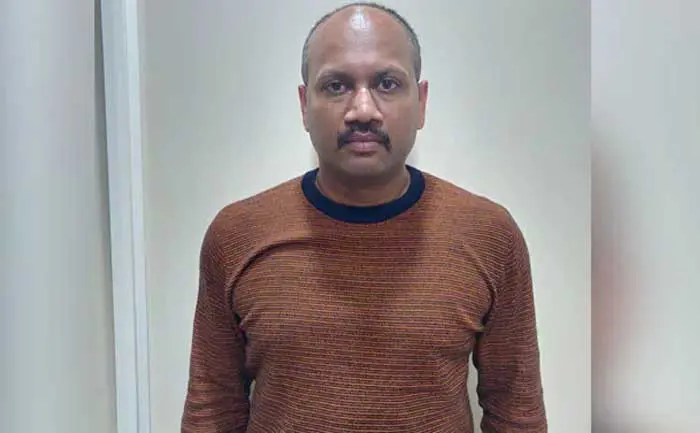 The Pune city police have detained Kiran Gosavi. He is an independent witness of the Narcotics Control Bureau (NCB) in the Aryan Khan case. Gosavi was nabbed by the Pune police in connection with a cheating case lodged in 2018. The Pune Police has confirmed the arrest of Kiran Gosavi.
Kiran Gosavi has hit the spotlight after his selfie with Aryan Khan went viral. He had soon gone incommunicado after questions were raised about his conduct during the drugs bust. He was reportedly in Uttar Pradesh and had expressed his intentions to surrender before UP Police.
Gosavi's arrest comes three days after he offered to surrender. But the Lucknow police did not accept his surrender. Gosavi recently told a news channel that he would be appearing before NCB officers who are conducting an internal inquiry against Sameer Wankhede. He added that post-it he planned to surrender to the Pune police.
Gosavi, however, was 'nabbed' by Pune Police's Crime Branch on Thursday morning. Much before he could go travel to Mumbai, the Pune Police Commissioner said.
A person named Chinmay Deshmukh had lodged an FIR against Gosavi. Gosavi had promised Deshmukh a job in Malaysia and took a payment of Rs. 3.09 lakh. Chinmay neither got a job nor his money back. As per his complaint, the police booked Gosavi Under Sections 419 and 420 of the Indian Penal Code.
Now a witness Prabhakar Sail in the Aryan Khan case has made pay off allegations against KP Gosavi. He said Gosavi was talking about a Rs 25 crore payoff to let off Aryan Khan in the case.
Also Read: Aryan Khan Case: KP Gosavi's Aide Prabhakar Sail Alleges Payoffs; NCB Denies