Denesh Ramdin rues absence of senior players in series loss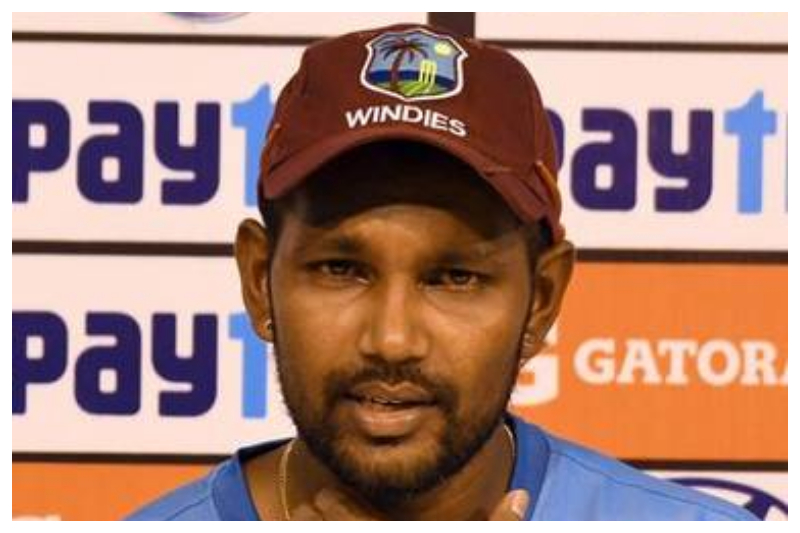 West Indies' wicket-keeper batsman Denesh Ramdin rued the fact that the absence of experienced players in the form of senior players in what hurt the team in the T20I series against India.
The Caribbean side faced two consecutive losses in the three-match series in Kolkata and Lucknow and would head to the third game, trailing the series 0-2.
Also read: India vs West Indies: Rohit Sharma shatters records as India clinch series 2-0 with 71 runs victory
""It's difficult to build a team given the current scenario. When you look at our T20 players they are in demand all over the world, so yes, we are suffering in that aspect. Our senior players did not turn up for the tour, and that's one of the reasons why we are 2-0 down in this series," said Ramdin on Saturday, ahead of the third match in Chennai.
The West Indies side have some notable absentees in the form of the hard-hitting Chris Gayle and mystery spinner Sunil Narine. Even star all-rounder Dwayne Bravo announced his retirement from international cricket last month, which automatically keeps him out of contention.
"It's all about having food on the table. The players are good enough to be taken by a team in another part of the world, then I can't stop a player who's out there to improve," he added.
Ramdin also highlighted the fact that the batsmen in their side failed to read the spin bowling of Kuldeep Yadav, who has been one of the star performers in the two matches so far.
"Guys haven't been able to pick him, and basically he was been one of the threats in the middle overs and unfortunately we couldn't push on," he opined.
He also added that this series loss was more painful as they are the reigning World champions in the format.
"We played our first game at Eden Gardens, where we were expecting to do well. But we didn't adapt as well as we should. We didn't string any partnerships either. T20 banks on momentum and partnerships, and we couldn't do that.
"But Hope and Hetmyer have had success, to transfer themselves from 50-over mindset to T20 cricket. They have tried their best, and one needs 10-12 balls to get a start, but they haven't capitalised. A lot of T20 cricket is about momentum and we haven't been able to build on it," he said.
He also spoke on the important role which will be played by the spinner in the match on Sunday.
"There's a system in place. The wickets in WI are similar to India, slow and turning. On this wicket, with the square boundaries a bit bigger, it's important our spinners bowl better tomorrow. On this wicket it is very important that we bowl the right lengths," he explained.
Image credit-Sportstar live