Deploy Army in Ayodhya, if necessary: Akhilesh Yadav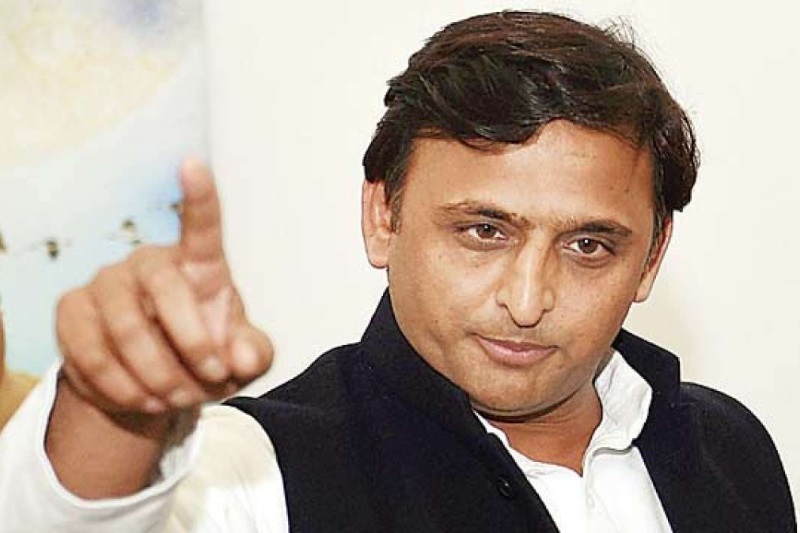 At a time when Vishwa Hindu Parishad (VHP) and other Hindu activists are en route to hold a massive gathering at disputed site of Ayodhya, former Uttar Pradesh Chief Minister had an advice to share. Akhilesh Yadav urged the Supreme Court to send in Army, if necessary, so that the situation doesn't wriggle out of control during the gathering.
"The BJP doesn't believe in either the Supreme Court or the constitution. The party can go to any extent. The kind of environment there is in UP, especially in Ayodhya, the Supreme Court should take notice of it and send the Army if necessary," said Samajwadi Party chief Akhilesh Yadav.
The gathering will coincide with the two-day visit of Shiv Sena led by Sena chief Uddhav Thackeray. Sena has been BJP's oldest ally and a staunch critic at the same time.
According to NDTV, Ayodhya is decked up with high security arrangements —160 inspectors, 700 constables, 42 companies of Provincial Armed Constabulary (PAC), Anti-Terrorism Squad (ATS), five companies of Rapid Action Force (RAF) along with commandos and drone cameras have already been deployed at the disputed site.
The ruling party at the Centre, BJP is under intense pressure from the Hindutva groups to construct the Ram Temple at the razed site of Babri Masjid. If talks are anything to go by, Shiv Sena leader Sanjay questioned the delay in construction of Ram temple reminding everyone about the time taken to bring down the Babri Masjid on December 6, 1992.
"We brought down the Babri mosque in 17 minutes, so how much time for a law? Ram-bhakts (devotees) removed the blot that had been there for years, within minutes… toh kaagaz banane mein kitna waqt lagta hai (how much time does it take to draw up papers?)," Raut said.
BJP MLA Surendra Singh also unleashed a warning. "If the situation so warrants, we will take law in our hands and ensure that the Ram temple is built at the very site — constitutionally, legally or some other way," Singh said.
ALSO READ: Chanting 'Jai Shri Ram' slogans, nearly 1,500 Shiv Sainiks leave for Ayodhya