Destiny 2 Shadowkeep – New Max Level and Power Level Cap
Max light level caps have increased for Destiny 2 player who own the Forsaken expansion.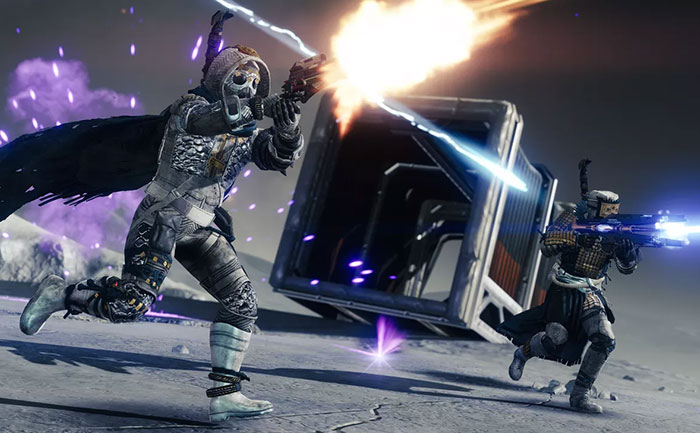 The Destiny 2 Shadowkeep expansion brings with it new max level caps. Max Light Level Caps lets players increase their Guardian's power with an elevated maximum capacity. Read on to find out more about Destiny 2 max light level and max level cap increases that have come with Forsaken.
Destiny 2 Shadowkeep Max Level Cap
Curse of Osiris was the first Destiny 2 expansion and it brought the level came up from 20 to 25. Next, Warmind stretched the max level to 30. The Forsaken expansion lets players jump up to a 50. Other than that there are no new abilities to be earned through the five new levels. There is no news as of yet if the player levels can be increased beyond 50.
The Destiny 2 base game has a light limit of 305. Curse of Osiris raised that to 330 but Warmind provided a more substantial jump with a cap of 380. However, Forsaken took a huge leap, raising the max light level to 600.
Now when the update comes to pass, the default power level for everyone will be raised to a 750. The first soft cap is 900. Players will then have to grind for Prime Engrams until reaching level 950. Once at 950, players can grind for Pinnacle drops and raise their power level to 960. However, with the introduction of artifacts, the actual power level cap might be unlimited.
Destiny 2 was released on 6 September 2017 for PlayStation 4, Xbox One, and Microsoft Windows. The game was developed by Bungie. Destiny 2 has been nominated for and won various awards, such as The Game Awards 2017 and Game Critics Awards.
ALSO READ: Destiny 2 Guide: How To Complete The Lunar Fashion Triumph In Destiny 2