Destiny 2: How to Get Leviathan's Breath Exotic Bow & Its Perks
Destiny 2: The Leviathan's Breath is one of the new exotic weapons available through Shadowkeep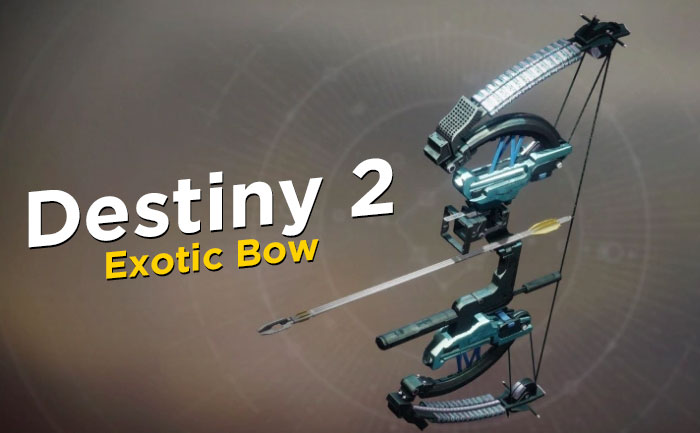 The Leviathan's Breath is one of the new exotic weapons available through Shadowkeep, the latest Destiny 2 expansion.The quest to unlock this Bow will need the players to revisit old strikes, exploring unique areas in The Tower, and completing Gambit Prime matches.
Here's how to get the Leviathan's Breath exotic bow in Destiny 2 Shadowkeep.
Destiny 2: How to Get Leviathan's Breath
The Back way: Speak with Banshee-44 to receive the quest Make Bows, Not War. This is the five part quest.The first step is The Back Way, where players will need to find the secret entrance into Banshee-44's hidden workshop. The search will start from the hanger.

Once the workshop and the weapon has been located, the players will discover that the bow is locked. Head back and speak to Banshee-44. 

Intro to Safecracking 101: To unlock the Bow, a keycode is needed. Players can complete Strikes or Gambit matches to create their own. Gambit Prime and Nightfalls are the fastest ways to progress. Players can also grab some bounties from the Drifter to earn experience and raise their Season Pass rank.
Advanced Safecracking 201: The players must get precision kills against Vex or Cabal with a Bow to clear this step.
Economics of War: Players will need to complete a epic version of The Arms Dealer strike in the European Dead Zone.
Complete the quest and receive the Leviathan's Breath by returning to Banshee-44.
Leviathan's Breath perks
The Leviathan's Breath's main perks include Big-Game Hunter and Leviathan's Sigh.
Big-Game Hunter lets players fire a massive heavy bolt that staggers unshielded enemies and is strong against Unstoppable Champions. Prior to Leviathan's Breath, only hand cannons and melees dealt any real damage to Unstoppable Champions and both required a mod unlocked through the Gate Lord's Eye artifact.
Leviathan's Sigh is useful for knocking back enemies when fully drawn.
ALSO READ: Where Is Xur? Destiny 2 Xur Location Today, October 18-24