Destiny 2 Getting A Valentine's Day Theme Event With Crimson Days
Destiny 2 Crimson Days Event Begins on February 11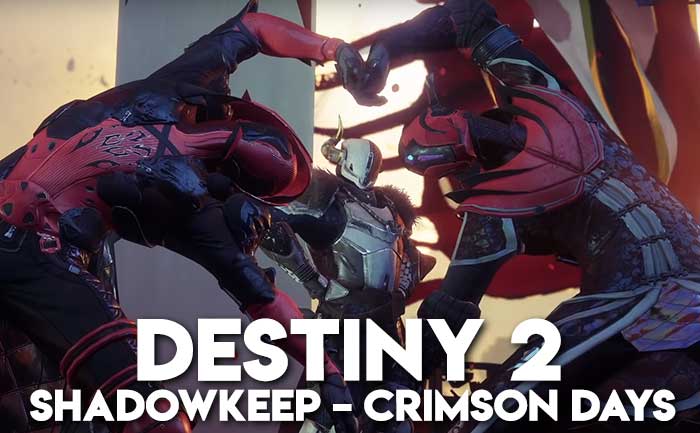 Destiny 2 is celebrating the season of love with a valentine's theme event named Crimson Days. This will be a limited-time event that will kick off on February 11 and wrap up on February 18. While all Guardians can take part in this event, new players have to meet certain requirements. These include escaping the Cosmodrome to unlock the Tower and achieving 790 Power.
"Once again, the time has come to recognize the bond that Guardians share on the battlefield. Meet with Lord Shaxx in the Tower and feel the fire of camaraderie that only Crimson Days can stoke," Bungie said of the event. "Take up arms, bite off more than you can chew, and stand together as one."
Special Crimson Days Buffs will also be available to players in Destiny 2 Crucible mode. The Reunited buff will increase the recharge rate of Guardian abilities for teammates close together. However, the Falling Apart debuff will grant enemy teammates waypoints to your location when you and your teammate drift too far apart in a Crucible match. In addition, if a player's teammate is defeated in combat, the surviving player is granted significantly increased ability regeneration while also getting a small amount of health back through Vengeance.
Guardians may also talk to Lord Shaxx to receive the Fire of the Crimson Days Emblem as well as purchase Crimson Days bounties and rewards. Players can purchase rewards with Confectionary Hearts, earned by completing bounties and playing matches in the Crimson Days Doubles playlist.
Lord Shaxx also offers exclusive Crimson Days-themed rewards. These include the Vow bow, Tirastrella Shell, Undeterred Sparrow, Dieselpunk Ornament, SVC-12 Sparrow, IVC-10 Sparrow, Flaunting Dance emote, and Warmheated Gift.
ALSO READ: How To Get The Adhortative Pulse Rifle In Destiny 2