BJP-NCP Form Maharashtra Government: Devendra Fadnavis takes as CM, Ajit Pawar as his deputy
PM Narendra Modi congratulated both Devendra Fadnavis and Ajit Pawar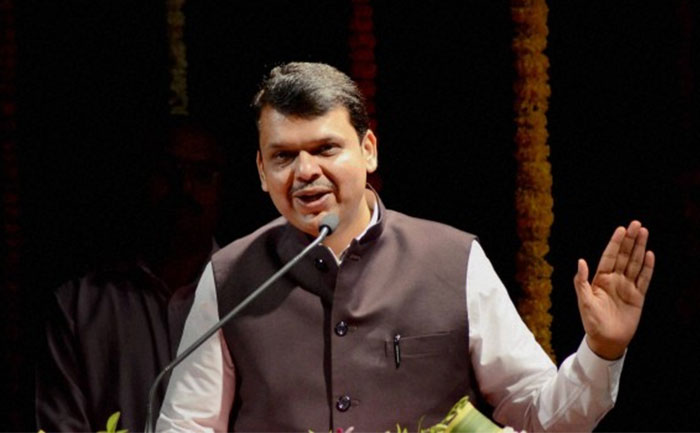 Days long political drama in Maharashtra seems to have ended today as Bharatiya Janata Party (BJP) and Nationalist Congress Party (NCP) have joined hands to form government in Maharashtra. Minutes after President's Rule in the state was revoked, Devendra Fadnavis took oat the Chief Minister of Maharashtra for the second consecutive term. Sharad Pawar's naphew Ajit Pawar has also taken oat as the Deputy CM.
The unexpected twist comes hours after Congress, NCP and Shiv Sena conducted a joint meeting and reached the final decision to form government in Maharashtra. Following the meeting, they said that Uddhav Thakceray will lead the Maharashtra now.
People in Maharashtra woke up with a shocking news that Devendra Fadnavis will continue to lead Maharashtra as CM and declared Ajit Pawar as his Deputy.
Sharad Pawar says do not endorse Ajit Pawar supporting BJP
Reacting Ajit Pawar's decision of extending his support to BJP and forming government in Maharashtra, Sharad Pawar said, it is his personal not NCP's decision.
Taking to Twitter, Sharad Pawar wrote, "Ajit Pawar's decision to support the BJP to form the Maharashtra Government is his personal decision and not that of the Nationalist Congress Party (NCP). We place on record that we do not support or endorse this decision of his."
However, all the lawmakers of NCP are believed to have supported the Devendra Fadnavis government.
Devendra Fadnavis and Ajit Pawar were sworn-in by Maharashtra Governor BS Koshyari at a function in the Raj Bhavan at around 8 am in the presence of a few BJP and NCP leaders, and other government officials.
"Maharashtra needed a stable government, not a khichidi shaasan (mishmash government)," Fadnavis said after taking oath, adding that the Shiv Sena "did not follow people's mandate". "We were invited by the Governor to form government. I thank NCP for supporting us," he added.
Shiv Sena Says "Stabbed in Back" by Ajit Pawar
The Shiv Sena called Pawar's decision "stabbed in the back". "This has been nothing but a stab in the back of the people of Maharashtra," said Shiv Sena leader Sanjay Raut.
Raut said that Ajit Pawar was also present in the joint meeting held on Friday, but all of sudden his phone was switched off and even NCP officials did not actually know where he was.
According to reports, Raut, Uddhav Thackeray and Sharad Pawar are likely to hold a joint press conference. "I am certain that the decision taken by Ajit Pawar has nothing to do with Sharad Pawar. What Ajit Pawar has done will never be forgiven by Chhatrapati Shivaji and the people of Maharashtra," said  Raut.
PM Modi Congratulates Fadnavis and Pawar
Minutes after Fadnavis and Pawar took their oath, Prime Minister Narendra Modi took to Twitter and congratulated them saying "Congratulations to Devendra Fadnavis ji and Ajit Pawar ji on taking oath as the Chief Minister and Deputy Chief Minsiter of Maharashtra respectively. I am confident they will work diligently for the bright future of Maharashtra."
The BJP and Shiv Sena contested Maharashtra Assembly Elections together. BJP emerged as the single largest party winning 105 seats in the 288-member Maharashtra assembly. They both fell out despite winning a majority together, with the Sena insistent on its "50:50" power-sharing demand, including rotational chief ministership.
The Shiv Sena party who won 56 seats turned to the NCP and Congress who won 54 and 44 seats respectively to form government in Maharashtra.