Doctor Who Reveals New Series 12 Poster, Christmas Special Officially Not Happening
Two British TV icons have been confirmed for the Doctor Who Series 12 opener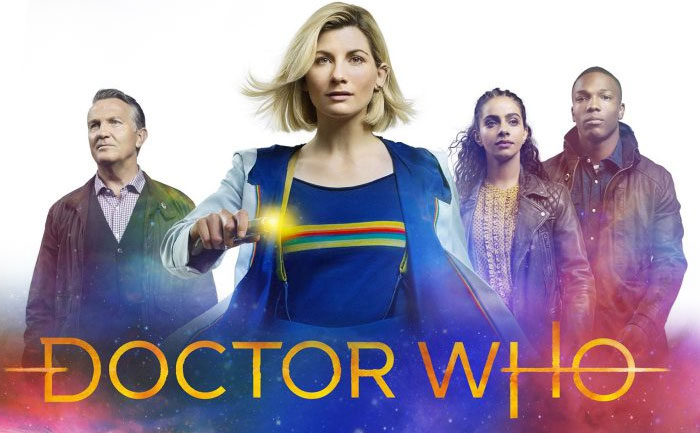 Doctor Who fans have been starved for news about Series 12 and whether we will be getting a Christmas Special for 2019. Both these questions have now been answered. Let us get the bad news out of the way first. Fans will definitely not be getting a Christmas special this year.
No Doctor who Christmas Special This Year
The rumors of a year without a Doctor Who Christmas special have been confirmed by series showrunner Chris Chibnall.
"I wouldn't want you sitting there on Christmas Day looking at your watch," he said. "You will get a special – at the end of the series, yes,"
This means that there won't be a Christmas special until the end of 2020. Fans hoping to enjoy the festive spirit with The Doctor prior to Doctor Who Series 12 will just have to wait till next year. However, fans just might get a little bit of the festive cheer as Doctor Who Series 12 is slated to return 'very early' in 2020.
Doctor Who Series 12 News
⭐Guest Star Announcement!⭐@stephenfry and @LennyHenry to appear in the new series of #DoctorWho. Read more here ?https://t.co/751ouBpuq5 pic.twitter.com/IArCuOgpoe

— Doctor Who Official (@bbcdoctorwho) November 20, 2019
However, in an even better news, it has been announced the British TV icons Stephen Fry and Sir Lenny Henry CBE will both be a part of the Doctor Who Series 12 opener. There is no word as of yet on the role these actor will be playing in the opener.
Stephen Fry said ahead of his Doctor Who Series 12 appearance, "Short of being picked for a British space exploration programme and I readily concede that I'm past the age where I'd be considered (if I was ever the right age for such a posting) – then being in an episode of Doctor Who will certainly do as a very sweet second-place excitement."
Sir Lenny Henry CBE also shared his thoughts, saying, "It was absolutely brilliant to be welcomed into the fantastical world of Doctor Who. The nearest I have been to the TARDIS was when I played the Caribbean Doctor in the Lenny Henry Show, so as a life-long (hiding behind the sofa type) Doctor Who fan this is a very special moment for me."
Chris Chibnall, Showrunner, also said of the news: "Doctor Who is coming back with a bang – with two great British icons in major roles. One of the great joys of Doctor Who is getting to work with actors from your wish list. Stephen and Lenny are two of my absolute favourite actors – and to be able to bring them into Doctor Who, in one of our biggest ever stories to kick off the new series, is an absolute thrill."
New Doctor Who Series 12 Poster
A new poster for Doctor Who Series 12 has been released and it looks amazing.
Space. For all. Coming soon. pic.twitter.com/YEWQirbSYU

— Doctor Who Official (@bbcdoctorwho) November 21, 2019
Jodie Whittaker will reprise her role as the Thirteenth Doctor. In addition, Tosin Cole (Ryan) Mandip Gill (Yaz) and Bradley Walsh (Graham) will all be returning for their second series.
ALSO READ: Jason Momoa Opens Up Why He Cried During Filming Of Every Single Episode In SEE