Dimple Kapadia's mother Betty Kapadia passes away
Dimple Kapadia's mother Betty Kapadia passes away; Akshay Kumar, Twinkle Khanna spotted at hospital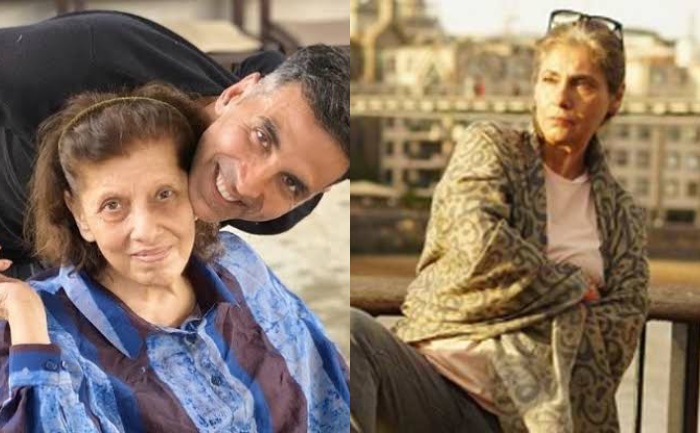 Veteran actress Dimple Kapadia's mother Betty Kapadia passed away on Saturday night. Twinkle Khanna's grandmother Betty was 80 years old. She was admitted to Hinduja Hospital in Khar on Saturday. Betty was diagnosed with respiratory disorder and was immediately taken to the ICU. Sources close to the family confirmed the news.
Betty was admitted to the ICU of Hinduja Health Care since Saturday. Family and friends were waiting for her recovery. Unfortunately, she couldn't make it. Superstar Akshay Kumar his wife Twinkle Khanna and late actress Simple Kapadia's son Karan Kapadia were spotted outside the hospital.
Earlier there were rumours that Dimple Kapadia has been admitted to the hospital. However, the veteran actress cleared the air around it saying "I am alive and kicking. It's my mother who has been hospitalized."
Recently, the entire family, including Dimple Kapadia, Twinkle Khanna and Akshay Kumar had celebrated Betty's 80th birthday in Shilim, Pune. Twinkle had shared a few pictures from the birthday on social media. Her birthday post read, "Grandmother's 80th with family, friends and loads of laughter. #ShilimDiaries"
May her soul rest in peace and God gives strength to the family.
Also Read: Christopher Nolan's Hollywood Film Tenet Starring Dimple Kapadia to Be Filmed in Mumbai?