Dinesh Vijan Opens Up On Creating Horror Universe After Releasing Roohi Trailer 
Official trailer for Janhvi Kapoor, Rajkummar Rao and Varun Sharma starrer Roohi has been released. Producer, Dinesh Vijan spills the beans on creating a whole new horror universe with his films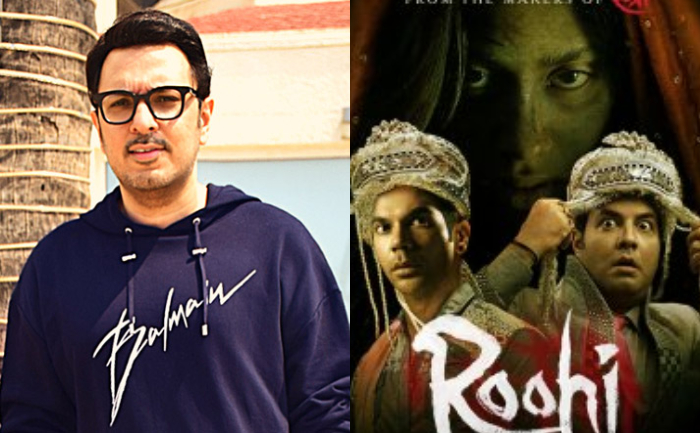 Janhvi Kapoor, Rajkummar Rao and Varun Sharma are all set to release their upcoming horror-comedy, Roohi next month. The official trailer for this film was unveiled on Tuesday and it is garnering good reviews. Three of the leads appears to be impressive with their screen presence and fans are looking forward to the release. After treating the audience with much anticipated trailer, producer Dinesh Vijan spills the beans on trying to create a whole new universe of horror-comedies with his film. He had earlier released Stree featuring Shraddha Kapoor and Rajkummar Rao.
According to a latest report by Pinkvilla, Dinesh Vijan was quizzed on how his production house is spinning the stories from his own films. Reacting to this he said that the universe will work on to bring all the stories together. The producer reveals that the scripting part for Roohi had begun much before Stree was in theaters and he says that in a way Roohi is Stree's crazier sister.
"That's the only similarity, but it's a very nuanced film. The pressure of universe is not on Roohi as the idea is that each film has to work on its own and then taken forward. All my horror comedies will start connecting to each other at a latter stage and we will do larger things in it. We are right now taking baby steps," said the producer while talking about his horror-comedies.
Revealing the interesting part, Dinesh Vijan confirmed to the portal that they are planning to bring in two more horror films, titled as Munjha and Bhediya, which would have connections to Stree and Roohi.
Are you looking forward to these films? Do let us know.
Also Read: Roohi: Release Date, Synopsis, Cast And Everything You Need To Know About Rajkummar Rao, Varun Sharma And Janhvi Kapoor's Film