Disha Patani: I cannot eat everything and look good
Disha Patani in her interview revealed tit bits about her 'Bharat' journey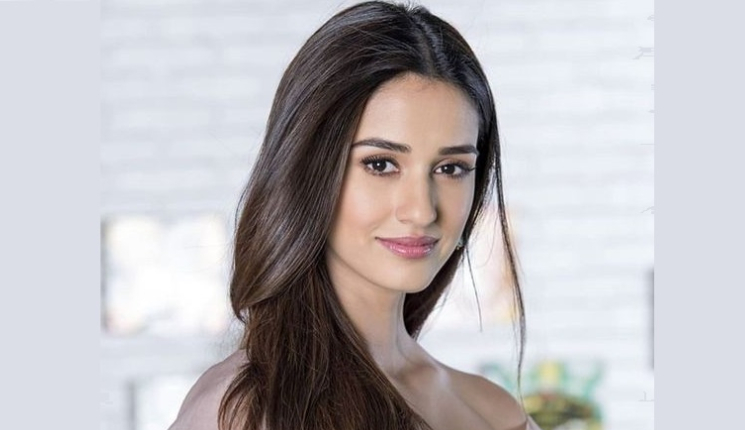 Disha Patani, who sizzled on screen alongside Salman Khan for 'Slow Motion', was up for lending us some of her valuable time. The young lass came up for a small interview and shed light on various aspects of her day to day life and life as a trapeze artist in her film 'Bharat'.
Disha Patani had previously revealed that she had broken her knee one week prior to the shoot of 'Slow Motion' song. The actress still had to practice the dance choreography and that had been really stressful. When Disha Patani was asked about her outfits in the upcoming film as a trapeze artist, she gave away all the credits to the designers and the makeup artists.
Talking about the iconic yellow saree look, when she was quizzed, Was there any pressure to look good in the saree? She replied, "I was pressured because my leg was broken. One week I didn't go to the gym and I had to work on my body. I am not blessed with a great body. I cannot eat everything and look good." She also added "I really work hard in my gym, in my gymnastics, in dance. So I was pressurized as to how will I look good in that saree. I had to work on my diet and go to the gym still when my knee was broken."
Disha Patani was also asked about the ongoing comparison with Katrina Kaif. Responding to the question, she said, "I don't understand the comparison. But people do…It happens. I don't know. Maybe they like the song. But… I mean, I don't know."
The actress was also asked about her plans for Hollywood if she had any to which she denied.
Disha Patani was asked about her experiences of working with different films and directors. She replied, "I remember everything. With each actor, each director you learn something. And that is something you have to keep in and apply for the rest of your next films. So I try to do that and each one of them has taught me something in life."
Directed by Ali Abbas Zafar, 'Bharat is all set to release on the 5 June 2019. It stars Salman Khan and Katrina Kaif in the lead along with Disha Patani.
Also Read: Disha Patani's Latest Post From Sets Reveals Bond Between Leads