Divine: Warns, Shoots Chillum with 'Kaam 25', Sacred Games Track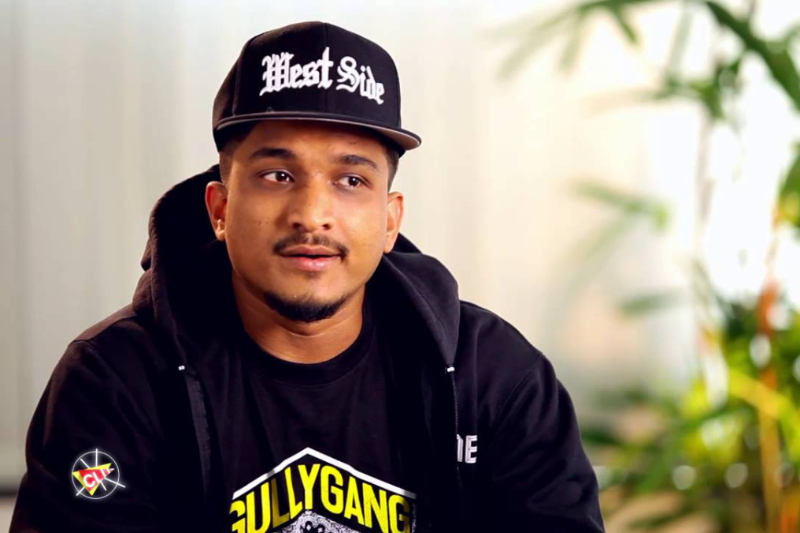 Earl Sweatshirt once said "Rapping is the only time I am serious". And where, there is a seriousness, there is a dedication. Rapping is mainly known for its street vernacular but it is more than that, it is vocal delivery that includes rhyme, rhythmic speech.
It takes lot of energy and practice to deliver the flow and content in rapping. And is a primary ingredient of hip-hop music. The earliest parent to the modern rap is the West African Griot tradition. Rap is usually delivered over a beat, typically provided by a DJ, turntablist, Beatboxer.
Since the birth of hip hop and rap in the 1980s, the genres have swept away not only the nation but the world as a whole. Specifically teens are attracted to this controversial music style. The lyrics appeal to the emotional struggles usually felt in teenage years, and for teens in lower socioeconomic brackets, the financial struggles felt by many rappers mirror their own.
Representing suppression but in hope, all youths over the world like to escape from the reality to feel their own power, breaking all regulations which not only cage them but but also demotivate them. Rap music is the art of providing entertainment and bringing social issues to light.
It is a broad concept successfully emerged on universal platform which has also inspired this artist Vivian Fernandes who's stage name is 'Divine'.
Born in Mumbai, India. He went to St John the Evangelist High School in Marol, Andheri and RD National college. He began his career as an underground rapper in 2011 and gained popularity after his single 'Yeh Mera Bombay'. He obtained mainstream success following his collaboration with Naezy, another Mumbai-based rapper, on the song 'Mere Gully Main', along with his solo single 'Jungli Sher'.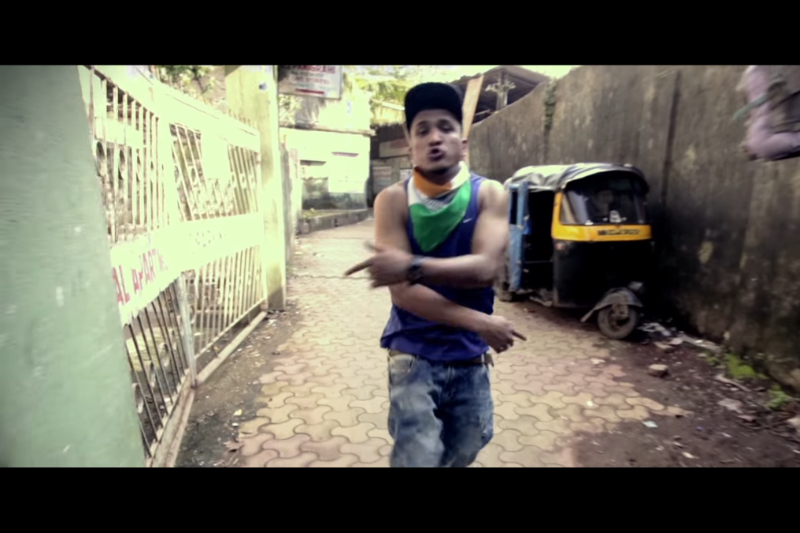 Soon after Bollywood celebrities shared his track on social media, he obtained the attention. The Sony Music India in the Blue Frog Festival in 2014 signed him for "Mere Gully Main" which was released in 2015.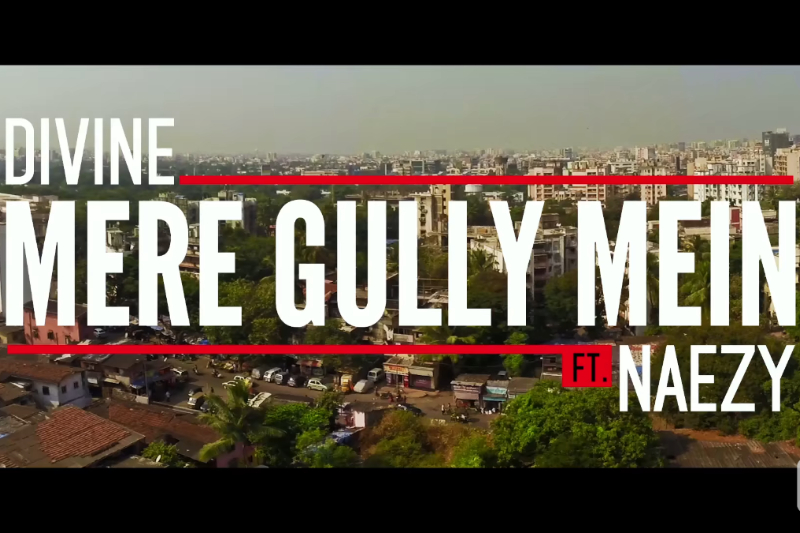 He then collaborated with popular Indian DJ Nucleya in a track called "Jungli Raja" on Nucleya's album "Bass Rani", which helped him gain more popularity. The track "Jungle Raja" won Best EDM track of the year in the GIMA Awards in 2015. He also collaborated with Mohali-based Punjabi rapper Sikandar Kahlon in a track called "Ryder Music" on his mixtape "Last Resort", which released on 28 December 2015. His debut song in Bollywood "Paintra" was also with Nucleya in the film Mukkabaaz came out on 1 December 2017.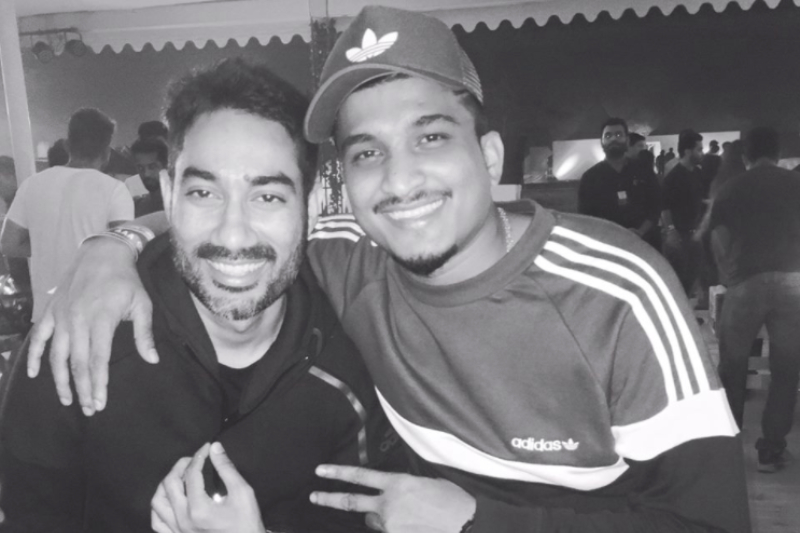 His tracks crossed 2 million views on YouTube within 24 hours of its release, the best of such example is "City Slums", a track under Sony Music India featuring Divine with an Indian-American rapper, singer, songwriter Raja Kumari.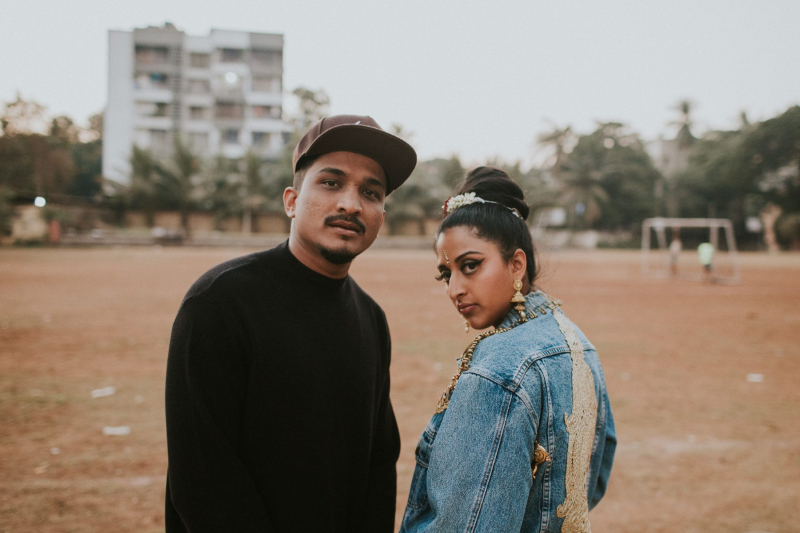 There were also a lot of critics dropped on a remix which Divine came up to Lil Pump's Gucci Gang. But by this time Divine was already well known to the Bollywood and he collaborated with famous Indian music director and singer Amit Trivedi for the Irrfan Khan Starter film Blackmail on a song "Badla" which came out on 16 March 2018 via T-Series.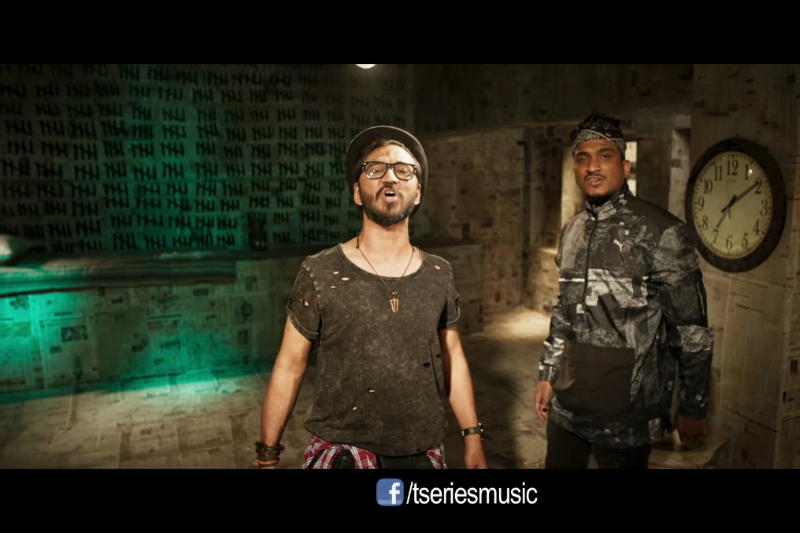 On Jun 14, 2018, DIVINE returns with Kaam 25, layering some of his finest lyrical work over a hypnotic beat produced by Phenom. It's YouTube description says Kaam 25 is set in the backdrop of Mumbai, a polarising city and the canvas for the story of Sacred Games to unfold.

Kaam 25 lifts off with words that narrates the plot of series Sacred Games. It goes like Mumbai is to be saved from a catastrophe that will strike the city in 25 days. Divine begins with "Kaam pacchees hai, kaam dhaam pacches hai, ram naam satya hai, yeh khule aam hatya hai" which means the game is done, your time has come, kill you in full view, your funeral's begun.
Further,Divine continues with rapping about Mumbai, which is portrayed as a character through lyrics. The song builds the scene with crowd and dangerous conurbation swarming with cops and criminals. It highlights the political corruption saying 'Rajneeti mein yahan, Sabse zyada paisa kyun hai' which means why there is so much money into politics?
The most amusing part of the lyrics is how Divine has mirthfully incorporated the comparison of policemen and gangsters in relation to Cannabi where he raps 'Gardi mein fark nahi, Charsi aur vardi mein' which later in mid of the song unfolds the danger of being shot dead by each other in a war of a city where the 'chillum' is representing a Gun. The lyrics goes like 'Game hona sabka hai, Agar tu zinda phir jee le na beta, Bambai shehar chillum taiyar hai, Ab pee le na beta, Seedha seene mein beta'. The song has crossed 50,237 viewers already and gained 1.7k likes on YouTube.
Divine has come up with total 18-20 known tracks till now and to conclude, rap music will keep on influencing its audience irrespective of the language where the street artist like Divine blooms out of the soil of hope.