51st career hat trick for Cristiano Ronaldo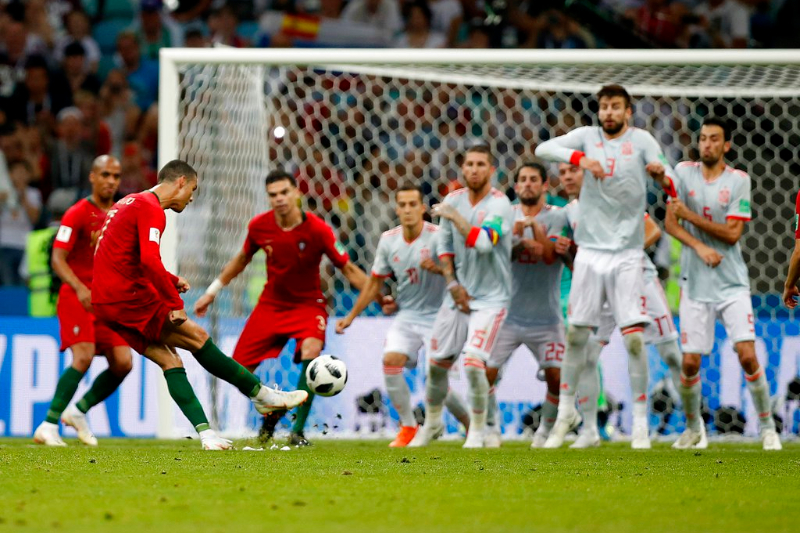 It was indeed the most awaited match in initial stages of FIFA World Cup 2018. Portugal and Spain line up promised to produce a scintillating encounter and apparently it proved to be a blockbuster. The star studded clash begun with a smart move by Cristiano Ronaldo that earned him a penalty and the score read 1-0 in the fourth minute.
Spain equalized in the form of Diego Costa who showed brilliant dribbling skills followed by a stunning finish. The Spanish side looked belligerent with frequent attacks until a costly blunder by De Gea. Loris Karius would have connected well with this attempt. Many Liverpool fans would have enjoyed this moment as Sergio Ramos was on the receiving end this time around. Half time score read Portugal 2-1 Spain.
Diego Costa equalized once again and Nacho followed in with a spectacular bullet finish making it 3-2 for Spain. They were leading for the first time in the game and looked well placed to clinch 3 crucial points.
A poor tackle by Gerard Pique gave away a free kick to Portugal at a dangerous position. Cristiano Ronaldo stepped up and looked as calm and composed as ever. He hit the free kick with absolute precision and it was all square. Though the outcome was draw but it was totally a moral victory for Cristiano Ronaldo's side.
Image Source – Times Now