Guide: The Division 2 Hard Wired Gear Set, Bonuses & Blueprints Drop Locations
The Division 2 Hard Wired Gear Set Guide: How To Obtain Hard Wired Components, Set Bonuses and Blueprints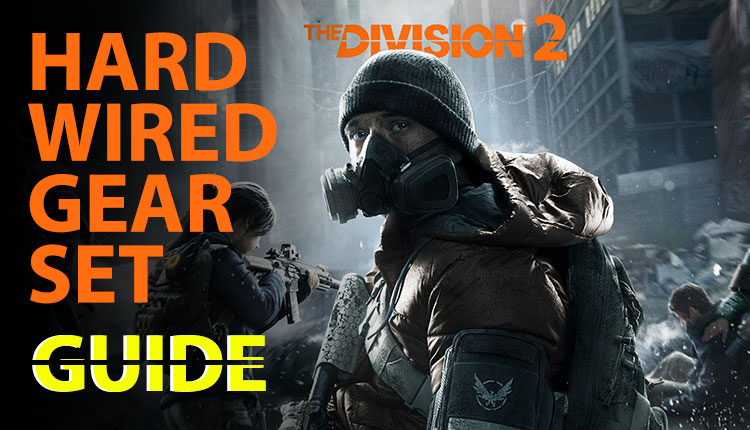 In the latest update of The Division 2, you will need Hard Wired components to complete specific missions. The game provides you a list of missions where you get Hard Wired component but you should know that it does remove at many points and which may leave you in the dust. So, In Hard Wired Component location Guide, we will explain to you everything which mission drop which Hard Wire component, Set Bonuses, six blueprints and their drop locations.
Talking about the recent The Division 2 update, it brings three new gear sets and two of them drop by Killing Tusk bosses and Elites. Notably, Hard Wired component gear can also be crafted as it does not drop.
Let us tell you that you will have to complete the Tidal Basin Stronghold mission. After completing the mission you will be assigned under Goal Project titled as Hard Wired Prototype. Once you complete the assignment you will be given all six blueprints as rewards that are mandatory to craft any Hard Wired get set.
Here is the list of The Division 2 Blueprints and their Drop Locations
Grand Washington Hotel will drop Hard Wired M-Component
Jefferson Trade Center will drop Hard Wired C-Component
Federal Emergency Bunker will drop Hard Wired B-Component
Lincoln Memorial will drop Hard Wired G-Component
Air & Space Museum will drop Hard Wired H-Component
Bank Headquarters will drop Hard Wired K-Component
After obtaining all the six blueprints in The Division 2, you will have to farm Hard Wired materials. If you are looking for ways to farm the mentioned materials you will have to go to invaded Zone, where only enemy fact faction is Black Tusk. If you kill Black Tusk enemies you will get Hard Wired materials but you it should be noted that you can only carry 30 material at once. Notably, in order to craft a complete six piece gear set will need you to have at least 60 Hard Wired materials.
Does it sound well?… Of course not. Yes, we need 60 materials but The Division 2 game allows you to carry only 30 materials. In order to collect more materials, you are bound to craft 3 gear pieces and visit Invaded Dark Zone further to meet the requirement.
The Division 2 All Gear Set Bonuses
Set Bonus (2/6):
20% Skill Health
Set Bonus (3/6):
20% Increased Shock Duration
Set Bonus (4/6):
+20.0% Skill Power
Set Bonus (5/6):
Tamper Proof: Electrify your deployed skills (hive, turrets, pulse sensor) causing enemies wandering too close to be shocked/disrupted in PvP. Can occur every 10 seconds.
Set Bonus (6/6):
Feedback Loop: Killing with a skill resets the cooldown of your other skill. Repairing a friendly agent's armour from zero resets the cooldown of your skills. Can only occur every 15 seconds. When a skill cooldown ends (or reaches full charges), gain bonus damage and repair to all skills for 15 seconds.
How to Obtain Hard Wired Components in The Division 2?
In order to get Hard Wired component, you need to play the specific mission that drop the above mentioned components. The Division 2 has already mentioned where you get components, but you might have not noticed it. Before getting into the details of how to obtain Hard Wired components and list of all gear sets, we will be talking about a few opening statement.
We can't say how difficult is going to be for you to complete all the missions. But, it does not mean that you will not get any component, you should know that even if playing on Story difficulty will reward you with the allocated components in the game. However you want to do it, The Division 2 will pay off component-wise, basically.
If you need more help regarding The Division 2, you can check out our other The Division 2 Guides and keep following this space for more Gaming Guides and Gaming related News.
Also Read: The Division 2 Best Guns: 7 Best Weapons We Have Found So Far
Also Read: Tips To Unlock Strongholds In The Division 2 – Guide
Also Read: Download Division 2 PC – How To Get Digital Codes