Received no help from Delhi Government- Asian Games medallist Divya Kakran blasts CM Kejriwal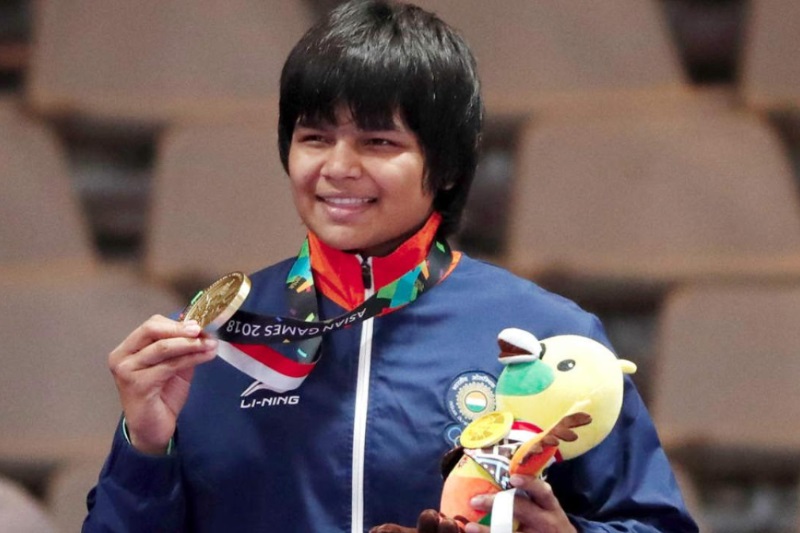 Asian Games bronze medallist Divya Kakran on Thursday, blamed the Delhi government for her failure to win the gold medal and said that any sort of aid from the state could have helped her in claiming the top prize.
"Nobody helped us when we needed it and had I got assistance, I could have even won a gold medal," Kakran was quoted as saying to the Press Trust of India at a felicitation programme held by the Delhi government.
Criticising the Aam Aadmi party led Delhi government for their lack of support of the state's sports persons, Divya further stated that she was offered help only after she had won a medal. But nothing came her way when she needed it.
"I won the medal in Commonwealth Games and you called me and assured me help…when I asked help to prepare for the Asian Games, it (the help) did not come. I gave in writing, but no one even answered my call," said Kakran during an interaction with the CM at the Delhi Secretariat, reports PTI.
Also Read: Gold medallist Tejinder Singh Toor's father passes away
The 20-year-old freestyle wrestler also brought up an example of Haryana athletes, who she said could win so many medals because they received support from their state.
Just see how many Haryana athletes have won because they have support. Although I am poor, I have the fire to do something in wrestling. If you will support, it will be very good," said the CWG medallist.
Chief Minister Arvind Kejriwal, however, blamed it on the numerous obstructions his government faced at work, that may have led to her request for support falling to deaf ears.
"There were several shortcomings in the sports policies of Delhi government. We have made several efforts to reform them since coming to power.
"You read in newspapers how obstructions are created in our work. All our policies were stopped at the higher level for one or the other reason," he said, also adding that the decisions on administrative matters could only be taken after the verdict by the Supreme Court.
Also Read: Asian Games 2018: Proud Rani Rampal thanks IOA for opportunity to lead the country
The apex court of justice had upheld the Delhi government's power to legislate and take decisions on important matters of the state without the consent of the Governor.
Announcements we made today is because of the Supreme Court judgement. It would have not come without the Supreme Court verdict," said Kejriwal.
The AAP party chief also announced that the government has increased the cash rewards for all the 2018 Asian Games medallist from the state.
Cash rewards for gold medal winners have been increased from Rs 20 lakh to Rs 1 crore, while silver medallist will get Rs 75 lakh in place of Rs 14 lakh.
Meanwhile, the bronze medal winners will be awarded Rs 50 lakh in place of Rs 10 lakh, as it was mentioned earlier.