Divyanka Tripathi does not want be a part of 'Bigg Boss' for THIS reason
Ye Hai Mohabbatein actress Divyanka Tripathi says she would like to be a part of Khatron Ke Khiladi but not Bigg Boss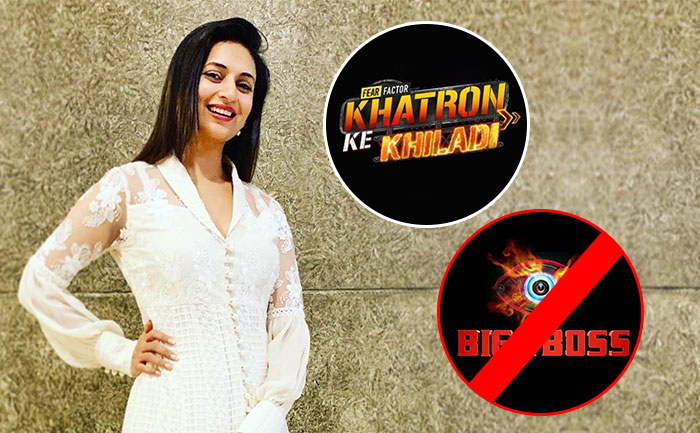 Divyanka Tripathi is one of the most prominent faces in the television industry. The actress has been a part of many shows like, 'Yeh Hai Mohabbatein', 'Banoo Main Teri Dulhann', and 'Mrs. & Mr. Sharma Allahabadwale.' Now, in an interview, Divyanka Tripathi has revealed if she would be a part of reality shows like 'Khatron Ke Khiladi' or 'Bigg Boss.'
Talking to Pinkvilla's Instagram live session, Divyanka Tripathi revealed that she would like to participate in Khatron Ke Khiladi but not controversial show, Bigg Boss.
"I doubt. If I ever do Bigg Boss then you can guess that there is some big trouble in my life. With due respect to the makers, everyone must be really working hard. All those who go to the show, who make them but everyone has different taste buds," she said.
"I also have few comfort zones in working as well as watching shows. I find Bigg Boss too stressful. The contestants as well as the people who watch look stressed out. And I can't handle all the fights that happen." she added.
Whereas talking about 'Khatron Ke Khiladi', Divyanka seemed really excited and shared that she would prefer to be a part of the same. Although she has a slipped disc issue and that might not permit her to be a part of the stunt-based reality show and also she doesn't know swimming and can't eat bugs as she is truly a vegetarian.
At present, the actress is spending some quality time with her hubby Vivek Dahiya amidst the coronavirus lockdown. Finally, she ended by saying that she is expecting to do some challenging roles in the future.