Diwali celebrations 2018: Importance, Muhurat for Lakshmi puja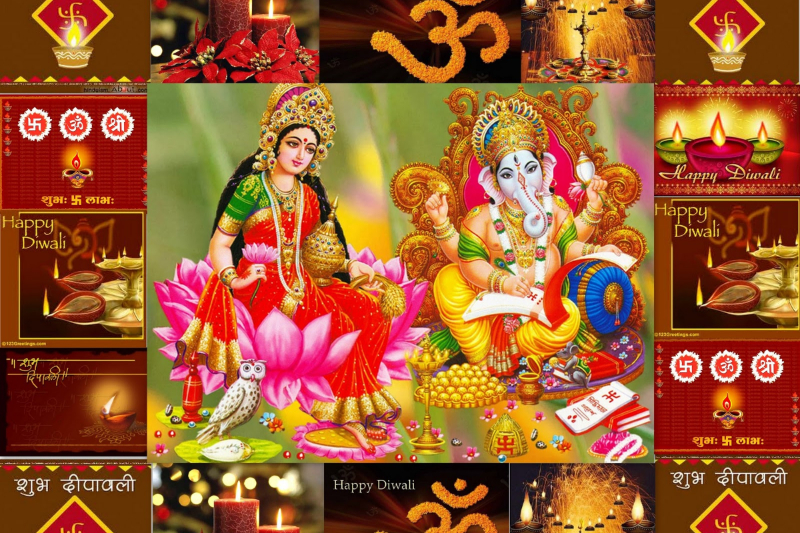 Diwali is one of the most awaited festivals and the 'festival of lights' is being finally celebrated today across the country. It's time for the celebrations, lights, sweets, and fun along with family and friends.
Diwali generally falls on the darkest new moon night that is also known as Amavasya. According to the Hindu, Lunisolar calendar, it falls in the month of Kartika, which is usually between mid-October and mid-November. The celebrations for Diwali usually last for five days. The third day is when main Diwali is celebrated.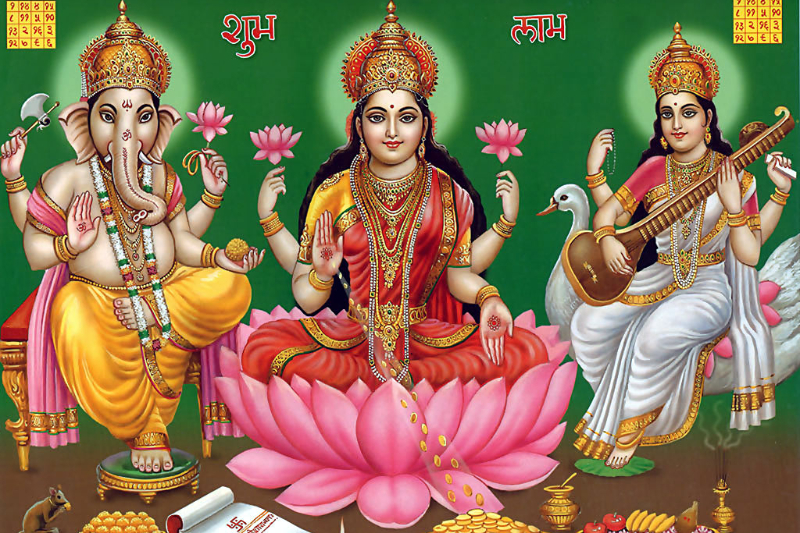 The five days of the festival are Dhanteras, Chhoti Diwali, Badi Diwali, Govardhan Puja and Bhai Dooj. Diwali or Deepavali or as 'the festival of lights', as the festival is also known, is celebrated by lighting up public and private spaces alike, including houses and temples.
Generally, people clean their homes and office spaces before Diwali and then decorate it with lamps, lights, marigold flowers, mango or banana leaves and rangolis. People also invest in gold and silver and also buy the finest ethnic wear for Lakshmi puja. Some even keep a day-long fast on the day of Lakshmi puja.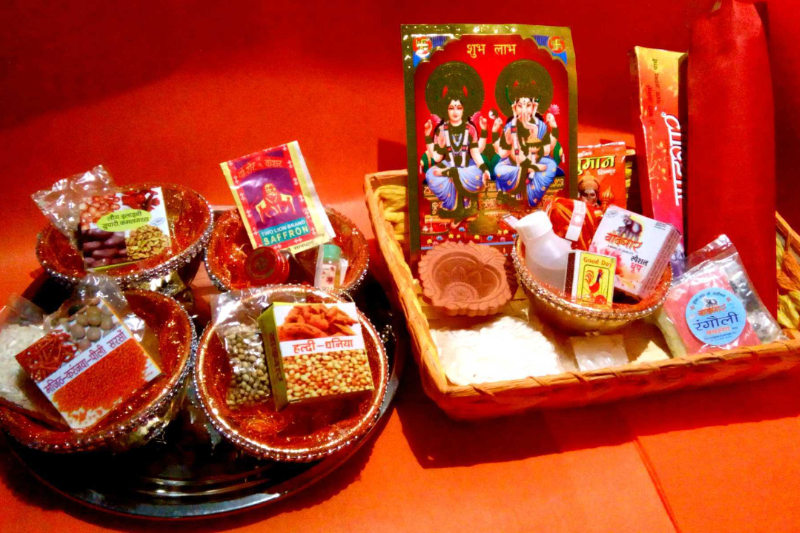 The Live Mirror brings to you a complete Diwali Puja.
Atma shodhan: Self-purification
Sankalp: A solemn vow to perform Diwali Puja rituals
Shanti-Patha: Shanti Patha Mantra is recited to bring peace, happiness and prosperity in everyone's life.
Mangal-Patha: Recited to fulfill wishes in everyone's life.
Kalash-Sthapana: Placement of the water-filled urn on seeds of grains.
Bhagawan Ganapati Puja: Sankshipt five-step Ganesha Pujan Vidhi
Nav-Graha Puja: Sankshipt Navagraha Pujan
Shodasha Matrika-Puja: Sankshipt Shodasha Matrika Pujan
New Ganesha Pratima Puja: Shodashopachara Puja of Shri Ganesha
New Shri-Lakshmi Pratima Puja: Shodashopachara Puja of Shri Lakshmi
Maha Kali Puja: Maha-Kali Puja on Lekhani-Dawat
Saraswati Puja: Offer prayers to Goddess Saraswati
Kuber Puja: Shri Kuber-Puja on Tijori-Baksa
Deep-Malika Puja: All necessary Puja steps for Deep-Malika Puja Vidhi
Visarjan: Formal conclusion of Diwali Puja with prayer and aarti
Muhurat timings:
Pradosh Kaal
Lakshmi Puja Muhurat — 5:57pm to 7:53pm
Duration — 1 hours 55 mins
Pradosh Kaal — 5:27pm to 8:06pm
Vrishabha Kaal — 5:57pm to 7:53pm
Amavasya Tithi Begins — 10:27pm on November 6
Amavasya Tithi Ends — 9:31pm on November 7
However, the festival was celebrated in Karnataka, Kerala and Tamil Nadu on November 6. Hindu expats in Singapore also celebrated Diwali on November 6.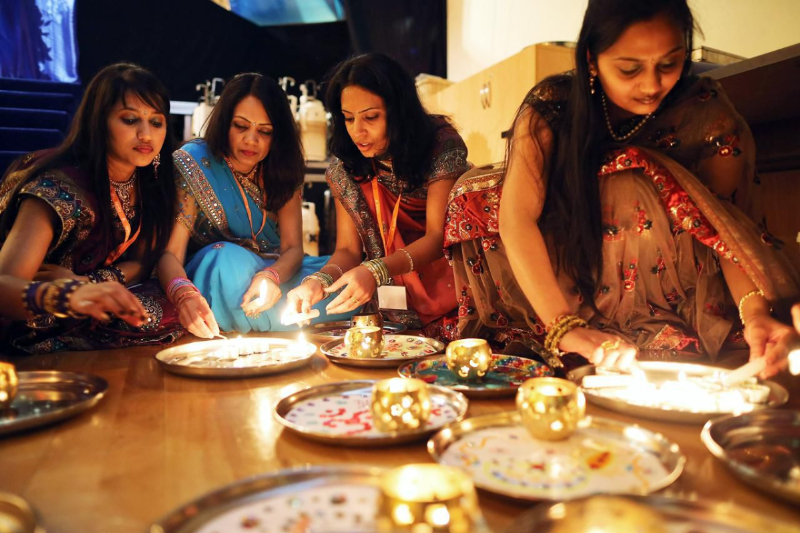 While the significance of Diwali varies from region to region in India, the most commonly accepted tradition is associated with the Hindu epic Ramayana, which concerns the defeat of Ravana by Lord Rama. The Ramayana also said that the people of Ayodhya lit lamps and rejoiced the return of Rama, who was earlier sent on exile, back to Ayodhya after 14 years. Thus, the people traditionally celebrate the victory of 'good versus evil' in Diwali. Lord Rama was crowned the king of Ayodhya after he returned from exile.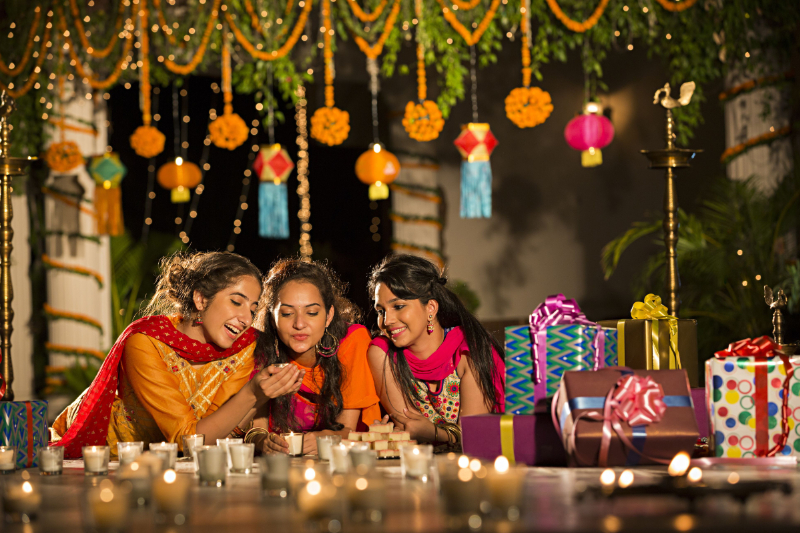 The entire family usually gets together this time and recites prayers and holy songs in unison. Family members then rejoice by indulging in exchange of gifts and sweets after this.
The Live Mirror wishes you all a very happy and prosperous Diwali.
Also Read: Nation embraces the golden spirit of Dhanteras