Ayodhya: UP government sets new world record, lights 3 lakh Diyas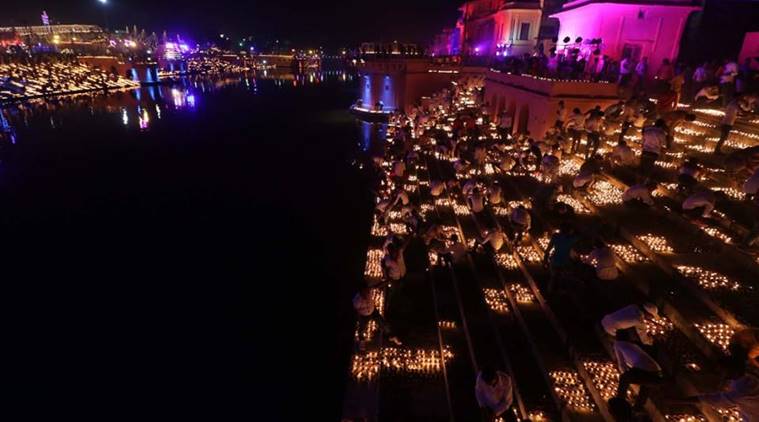 Uttar Pradesh has got one more entry in Guinness World Records. On the occasion of Deepotsav event on Tuesday, Chief Minister Yogi Adityanath-led government illuminated over 3 lakh earthen lamps (diyas) on the banks of river Sarayu in Ayodhya.
Rishi Nath — official adjudicator of the Guinness World Records — made the announcement that the record was created at the 'Deepotsav' event.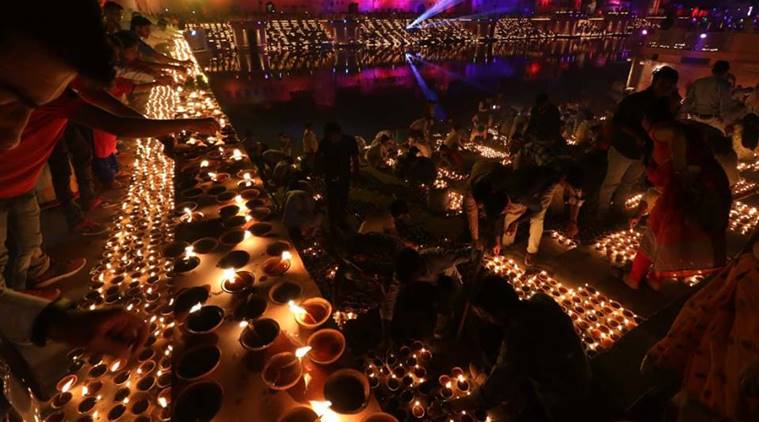 According to reports, "A total of 3,01,152 diyas were lit up simultaneously for five minutes, which is a new record," Mr Nath quoted by the news agency as saying. The diyas were illuminated in the presence of Yogi Adityanath and South Korean First Lady Kim Jung-sook. Kim Jung-sook has also performed the arti with Uttar Pradesh CM on the river bank.
The UP government had a target to light 3.35 lakh diyas on both sides of ghats at Ram Ki Paidi in Ayodhya. Last year, 1.75 lakh diyas were lit during Diwali celebrations.
Also read: PM Modi to offer prayers at Kedarnath temple today; to celebrate Diwali with soldiers