Domestic petrol prices unchanged for third day in a row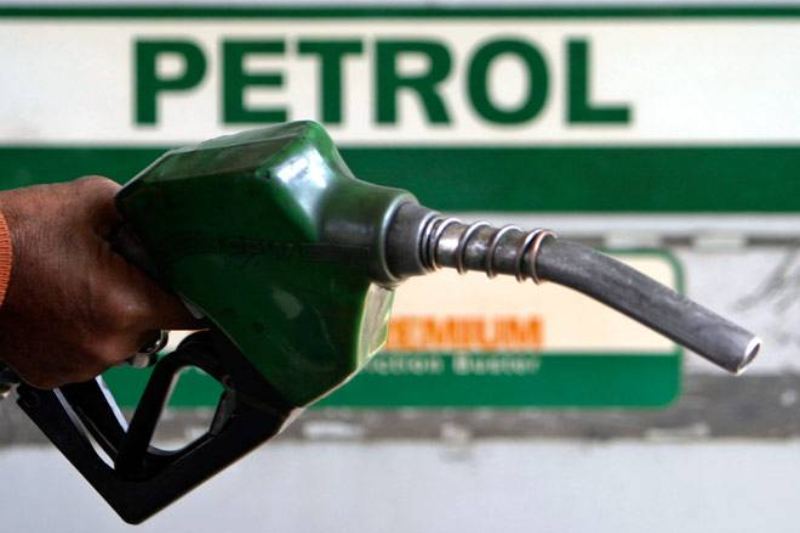 Domestic petrol prices were steady for the third consecutive day on Monday. In the national capital, the fuel was sold at Rs 76.35 per litre, data from the Indian Oil Corp website showed.
Prices of petrol across the four metros have been unchanged since the decline of around eight paise on June 15.
In Kolkata, Mumbai and Chennai, the fuel was priced at Rs 79.02, Rs 84.18 and Rs 79.24 per litre.
Transport fuel prices have largely been on the downside since May 30, although with a nominal decline on a daily basis.
Before the previous fall in petrol prices on June 15, prices were stable for three days during June 12-14.
Prices of the other key transportation fuel diesel were also unchanged on Monday. In the cities of Delhi, Kolkata, Mumbai and Chennai, the fuel was sold at unchanged price of Rs 67.78, Rs 70.33, Rs 72.13 and Rs 71.54 per litre.
Diesel prices had declined by around seven paise on Sunday, June 17, after remaining unchanged for four days.
Fuel prices in the country are largely determined by global crude oil prices, which have been on a downward trajectory for nearly a month now. The brent crude oil is currently priced around $74 per barrel, down from nearly $80 a barrel a month ago.
After hitting an all-time high of Rs 78.43 a litre for petrol and Rs 69.31 for diesel in Delhi on May 29, the fuel prices have not been increased in over a fortnight now.
However, the drop of around Rs 2 a litre in the cost of petrol contrasts the rise of nearly Rs 4 per litre during May 14-29 period when the prices reached record levels in most of the major cities.
Since January 1, 2018, petrol prices have risen by Rs 6.46 a litre and diesel by Rs 8.21. Petrol price in Delhi was Rs 71.41 a litre and diesel was priced at Rs 56.71 when the present BJP-government took office in 2014.
The government is facing severe criticism over rising fuel prices as it deregulated price setting mechanism and the prices kept touching fresh high almost ever day last month.
The Centre had raised excise duty on petrol by Rs 11.77 a litre and that on diesel by Rs 13.47 a litre in nine installments between November 2014 and January 2016 to shore up finances as global oil prices fell, but then cut the tax just once in October last year by Rs 2 a litre.
Only four states, Maharashtra, Gujarat, Madhya Pradesh and Himachal Pradesh, reduced VAT following the October 3, 2017 cut in excise duty. This month, Kerala cut VAT by Rs 1 a litre.