Donald Trump Extends US Social Distancing until April 30
US President Trump has extends shutdown till April end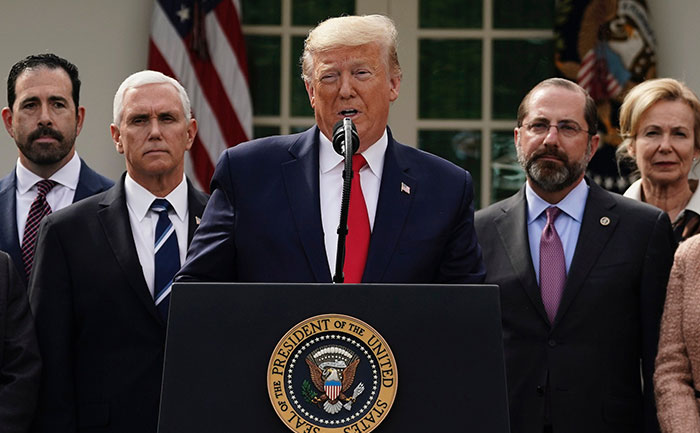 The novel Coronavirus has hit almost all the countries of the world. From USA, UK, to Italy to Spain, many developed countries are affected by the pathogen. In countries like Italy and Spain, the death toll is rising day-by-day. The highly affected countries are under lockdown and US President Donald Trump has ordered an extension of the lockdown.
On March 29 i.e. on Sunday, Donald Trump extended federal guidelines on social distancing for another 30 days as one of the health experts said that the coronavirus could reach as many as 100,000-200,000 in the US.
As per a report in Aljazeera, Trump told reporters, "The modeling estimates that the peak in death rate is likely to hit in two weeks. So I'll say it again, the peak, the highest point of death rates, remember, this is likely to hit in two weeks. Therefore, the next two weeks and during this period it's very important that everyone strongly follows the guidelines."
"The better you do, the faster this whole nightmare will end. Therefore, we will be extending our guidelines to April 30th to slow the spread", said the President.
Trump also said that the spread of the virus had not slowed down yet but he hopes the country will be on its way to recovery by June 1. "We can expect that by June 1st, we will be well on our way to recovery, we think by June 1st. A lot of great things will be happening. I want our life back again," he said.
For more updates like this, stay tuned to our space.
Also Read: The Office Stars Steve Carell And John Krasinski Have A Surprise Reunion