Donald Trump halts World Health Organization funding over coronavirus failure
UN says 'not the time' as Donald Trump suspends WHO funds over COVID-19 pandemic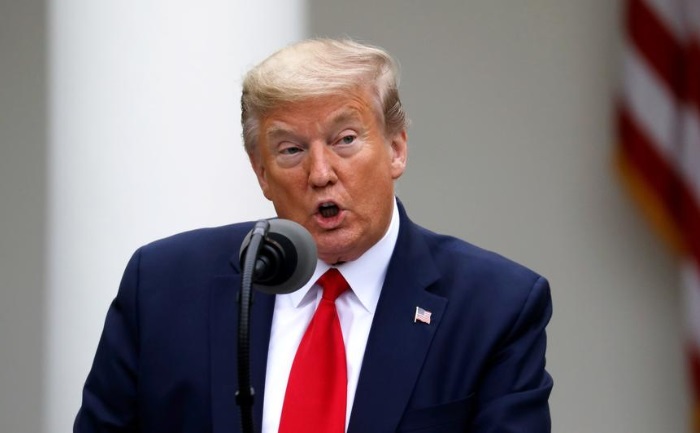 United States is the worst hit by the COVID-19 Pandemic that is a major cause of concern all over the world. Now President Donald Trump has announced that he is halting funding to the World Health Organization. The President has instructed his administration to suspend funding to WHO over its handling of the coronavirus pandemic.
Donald Trump has accused the WHO of being too lenient with China in the earliest days of the pandemic. He said that they caused unnecessary deaths by failing to impose a travel ban on China. He added that the "hold" on funding would continue while the US reviews the organization's warnings about the coronavirus and China.
Trump, at a White House news conference, claimed the WHO had "failed in its basic duty and it must be held accountable". Had the WHO done its job to get medical experts into China to objectively assess the situation on the ground and to call out China's lack of transparency, the outbreak could have been contained at its source with very little death."
The decision drew immediate condemnation. American Medical Association President Dr. Patrice Harris called it "a dangerous step in the wrong direction that will not make defeating COVID-19 easier" and urged Trump to reconsider.
United Nations Secretary-General Antonio Guterres said it was "not the time" to be reducing funds to the WHO or any other organization fighting the pandemic. There has been no comment from WHO as yet.
The United States is the biggest overall donor to the Geneva-based WHO, contributing more than $400 million in 2019, roughly 15% of its budget.
As per Reuters tally, The U.S. death toll from COVID-19 topped 25,700 on Tuesday, out of more than 600,000 known U.S. infections.
Also Read: PM Modi Responds To Trump's Note Of Thanks On Hydroxychloroquine Export