BTS's V bringing the Perm back is the best thing ARMY'll see today
BTS's V aka Taehyung shared a selfie to announce the return of the perms. Check out the adorable photo here.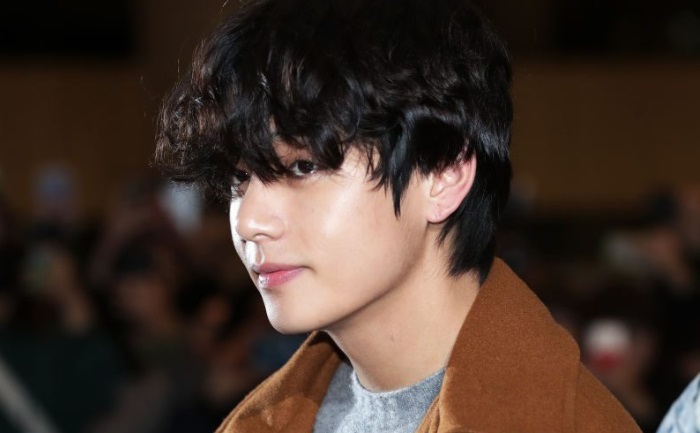 BTS is once again trending on social media. Yes, The Bangtan Boys have begun the "#BOTD #BTS_OF_THE_DAY". The K-Pop group members share photos and videos from their life off the stage amid the Coronavirus crisis. They started it with a pic of BTS member RM that created a storm on social media.
Also Read | When BTS's JIMIN & V Approached Baek Chan For THESE Musical Doubts

The second viral picture is a selfie of BTS's V. Wel all know Kim Taehyung trends on Twitter for anything he does. This time V is trending for his new hairstyle.
Also Read | Owner Of BTS V's Favourite Bracelet Brand Reveals How He Changed The Dynamic For Her
On April 14th, BTS's V surprised fans with a post of him getting his perm done. He wrote in the caption, "ARMYs, the perm is back again. How did ARMYs style their hair today~?" V also added hashtags #BOTD and #BTS_OF_THE_DAY.
작고 귀여운 다육이 입니다. 여러분은 같이 지내는 반려식물이 있나요?
확실히 생명과 같이 지내면 작던 크던 좋은 변화가 같이 생기는 것 같아요 !
안에서 친구들 보며 힘내봅시다 ! #BOTD #BTS_OF_THE_DAY pic.twitter.com/KRCuPrJi0V

— 방탄소년단 (@BTS_twt) April 13, 2020
In the mirror selfie, we see BTS member V sitting down to get perms done. With the curls doubling up like a crown, Tae sports a funny expression. V has trended the keyword 'PERM' in less than 5 minutes since his update. 'THE PERM IS BACK,' #BTS_OF_THE_DAY and #BTOD have been trending worldwide since then.
THE PERM IS COMING BACK )(:$:; TAEHYUNG PERM ENTHUSIASTS ITS A WIN FOR US pic.twitter.com/T6P8gQ41dV

— m⁷ (@slaymehenderson) April 14, 2020
ARMYs: "I MISS TAEHYUNG 'S PERM HAIRSTYLE"

TAEHYUNG WALKING INTO TWITTER LIKE

THE PERM IS BACK ??#BOTD #BTS_OF_THE_DAYpic.twitter.com/yAhJVky29N

— ? BANGTAN DELIGHT ²⁰¹³-⁷ ? (@Lovly_mochitwin) April 14, 2020
taehyung perm enthusiasts…. we won pic.twitter.com/t719XlMVeK

— hunnie⁷ ? (@taehunnies) April 14, 2020
V's perm has become one of his most iconic, flattering looks. The last time he permed his hair was January, and V had also given his fans this sneak peek of it on Weverse.
The new photo of V comes a day after Namjoon shared a photo of his house plant. He captioned it as, "This is small and cute 'Dayookie' (succulent). Do you guys have house plants you live with? If you live with living things, it definitely will bring good changes in our life whether it's big or small! Cheer up watching our friends (plants) from home!"
Also Read | BTS's V Latest Playlist: 14 Great Songs To Add In Your Playlist Curated By Kim Taehyung
Check out the picture here:
아미들 다시 돌아온 파마왔슈
오늘 아미들은 어떤 머리했슈~? #BOTD #BTS_OF_THE_DAY pic.twitter.com/PynZtsyBo6

— 방탄소년단 (@BTS_twt) April 14, 2020
ARMYs are all excited to possibly see BTS V's iconic semi-long permed hair again. What about you?
Also Read: BTS V's 'Sweet Night' crosses 100,000 Hearts on Melon, becomes the First Bighit Artist to achieve this feat