Donald Trump On Kim Jong Un's Health: I Do Have A Very Good Idea
Trump said the media would be hearing in the "not-too-distant future" about Kim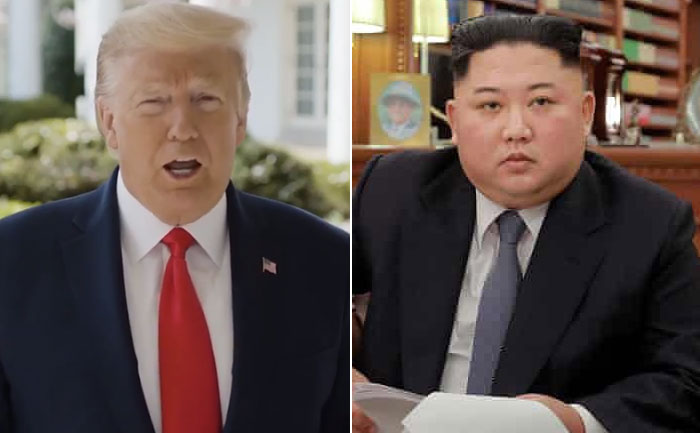 North Korean leader Kim Jong Un's health has been in the news since days now. As per news agency, Reuters, a special train belonging to North Korean leader Kim Jong Un was spotted at a resort town in the country. Satellite images were reviewed by a Washington-based North Korea monitoring project. Also, there were reports that Kim Jong is dead but later a top security adviser to South Korean President Moon Jae-in said Sunday that Kim was in fact "alive and well."
On Monday, at a White House press conference US President Donald Trump confirmed that North Korean leader Kim Jong Un is alive and he wished him well. Trump said "Yes, I do have a very good idea, but I can't talk about it now. I just wish him well."
"I hope he's fine. I do know how he's doing, relatively speaking," he continued.
Trump also said the media would be hearing in the "not-too-distant future" about Kim.
Kim's health news surfaced when he was absent from the anniversary of the birthday of North Korea's founding father and Kim's grandfather, Kim Il Sung, on April 15.
Daily NK, an online newspaper based in South Korea reported that North Korean leader Kim Jong Un reportedly received a cardiovascular system procedure on April 12 at a hospital in North Korea's Hyangsan county. As reported by a source to CNN, Kim Jong was in grave danger.
South Korea's government rubbished the report. Kang Min-seok, a spokesman for South Korean President Moon Jae-in, said in a statement, "We have nothing to confirm regarding recent media reports about the health problems of Chairman Kim Jong Un of North Korea, and no atypical movement inside North Korea has been detected."
For more such updates, stay tuned to our space.
Also Read: Donald Trump 'Temporarily Suspends Immigration Into US' Over COVID-19