IIT Researchers Launched India's First Affordable Braille Laptop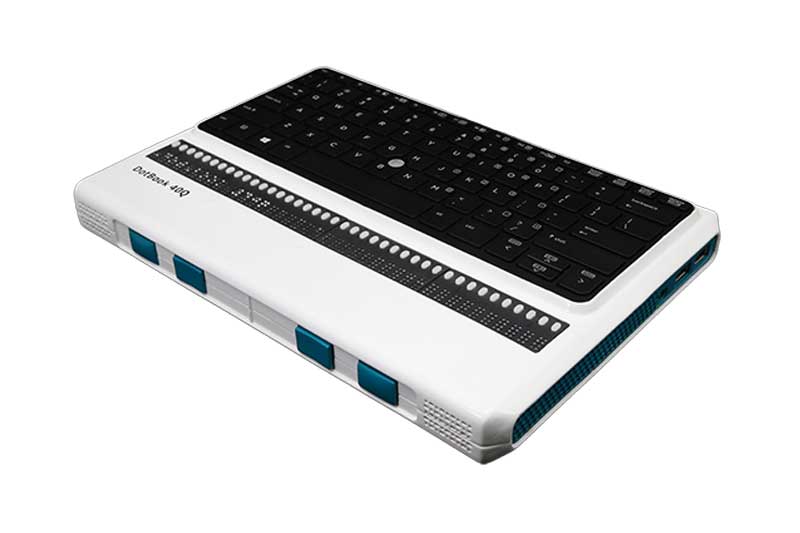 Researchers from IIT Delhi introduce India's first Braille Laptops for Visually Impaired called Dotbook. It carries almost all standard features compare to regular laptop model enabling a broader space of progress for those pushed aside due to their disability. Dotbook features eight hours of battery backup and refreshable Braille display it acts as a standalone device that can read, write, listen, browse and edit information.
Developed by researchers from IIT Delhi, KritiKal Solutions Pvt Ltd., Pheonix Medical Systems Pvt. Ltd. and Saksham Trust New Delhi, supported by the Wellcome Trust, it took over 5 years to bring a final product that can serve the visually impaired community.
The cost of 40 Cell Refreshable Braille Device is very high that makes it almost impossible to afford, currently, at cost of Rs.1 Lakh, the laptop by IIT Delhi is 60% cheaper. The affordability and features in combination make it a viable product for thousands of people who are affected by the visibility and unable to progress in pace with the world.
Dotbook is available in two variants:
DotBook 20P: 20-Cell Braille with Perkins Keys
DotBook 40Q:40-Cell Braille Variant with QWERTY Keyboard
Presently, 40 cell Refreshable Braille Devices is available of Rs 1 lakh but this laptop built on IIT Delhi's patented Shape Memory Alloy Technology will bring down the cost down by almost 60%, and thus helping make this solution accessible to the millions who were previously un-catered-to. This becomes very significant as low-income countries contribute to over 90 percent of the world's visually impaired population – said Professor M Balakrishnan, Head of the project.
Professor M Balakrishnan shared his vision behind Dotbook, a platform that enables a visually impaired person to compete and succeed independently in an office or in an educational environment. The laptop comes with all application and features that will be needed by VI users to day regular task like Email, Calculator, Web Browser, and a QWERTY edition if needed.