Dr. Anthony Fauci Advises India: Month Long Lockdown, Massive Vaccination Drive
Month-long Lockdown, Pop-up Hospitals, Massive Vaccination Drive: Dr. Anthony Fauci Advises India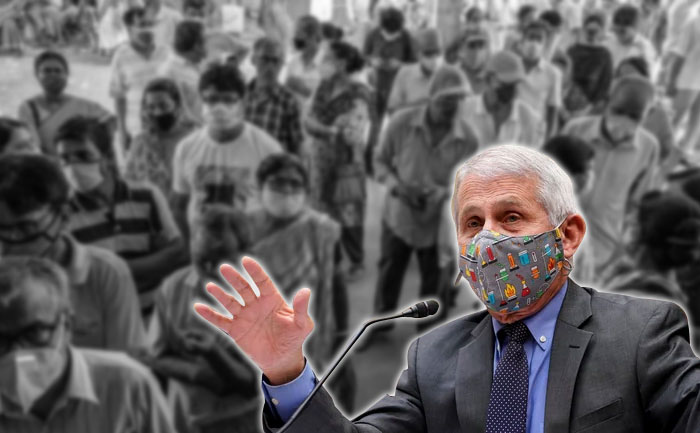 America's top public health expert Dr Anthony Fauci has termed the current condition in India as desperate and urgent. He has advised the Indian government to allocate all its resources to set up makeshift hospitals, massive vaccination drive to combat the second wave of coronavirus.
Recently in an interview with CNN News-18, Dr Fauci said that India needs to impose a 3-4 week-long lockdown in order to break the chain of COVID-19 transmission.
Dr Fauci said, "I think it's clear that India has to take the step of shutting down most of the country, particularly the involved areas. You just need to break the chain of transmission, and one can do that by shutting down for two, three weeks, four weeks. As soon as the cases start coming down and you vaccinate more people, then you can get ahead of the trajectory of the outbreak because obviously, you've got to get as many people vaccinated as you possibly can."
Dr Fauci also addressed the concerns of economic disbalance if there is a national-wide lockdown in India. He added that when you close for few weeks, the economy will recover. The economy will recover if you're shutting down just long enough to break the chain of transmission. In the long run, this will be beneficial to the economy, as opposed to it being detrimental.
The American health expert also stated that this variant of COVID-19 is more deadly. He added that there are data suggesting that this virus may be a bit more virulent.
Also Read: Paytm Adds COVID-19 Vaccine Slot Finder In App, Get Alerts When Slots Open