US President Joe Biden Signs 15 Executive Orders, Reversing Trumps Key Policies
US President Joe Biden signs executive actions on COVID, climate change, immigration and more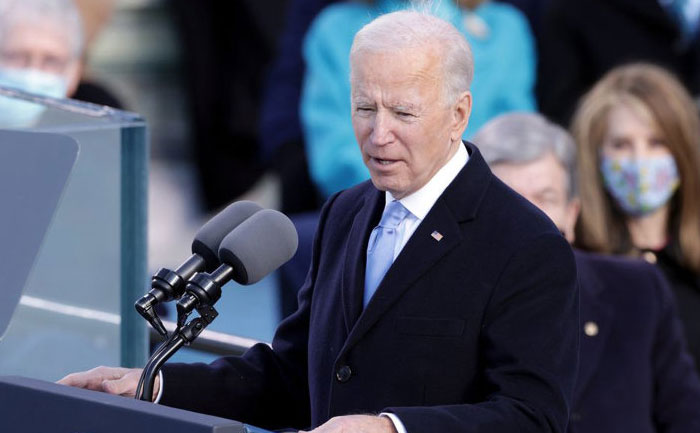 Hours after taking oath as the President of United States Joe Biden signed a series of executive actions to reverse the policies of Donald Trump. From administration on immigration, climate change, racial equity and also the handling of the coronavirus pandemic the newly elect President reversed Trump's policies.
Biden told reporters in the Oval Office that there was "no time to waste". "Some of the executive actions I'm going to be signing today are going to help change the course of the COVID crisis, we're going to combat climate change in a way that we haven't done so far and advance racial equity and support other underserved communities," he said, as reported by the Reuters news agency.
Here is all Biden passed on the first day of his term as President:
To tackle the COVID-19 problem in the country Biden signed an order to institute a 100-day mask mandate across the US. He also appointed a COVID-19 coordinator to manage a national response to the pandemic. The co-ordinator will report directly to the president.
US would remain a member of the WHO. Dr Anthony Fauci will attend the ongoing WHO Executive Board meeting at the head of the US delegation.
Biden rescinded the so-called "Muslim ban" that banned travellers from seven Muslim-majority nations from entering the US.
The US will once again become a party to the Paris Climate Change Agreement.
He also put a stop to the building of a wall on the US-Mexico border.
Biden also revoked the presidential permit granted to the multibillion-dollar Keystone XL pipeline. The project was slated to ship 830,000 barrels of oil per day between the Canadian province of Alberta and the US state of Nebraska.
The President also signed executive actions dealing with immigration and racial equality in the federal government.
The U.S. Centers for Disease Control and Prevention were asked to extend a moratorium on evictions until the end of March. Also the Department of Education to suspend student loan payments until the end of September.
Also Read: Joe Biden takes oath as 46th US President, Kamala Harris as Vice President