Dr DisRespect Look Alike found streaming on Mixer
The Dr. DisRespect double is being labelled DeStache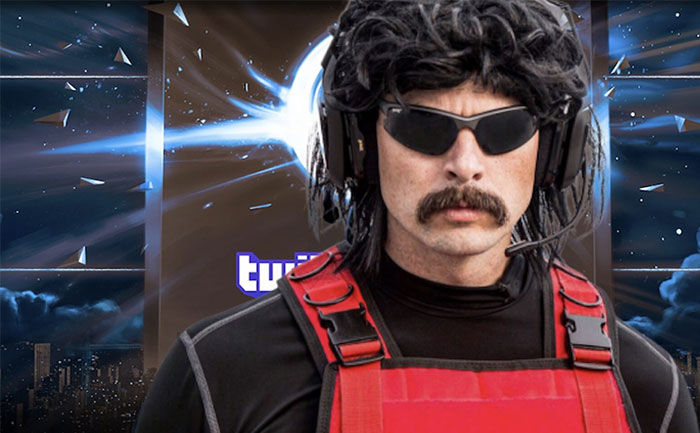 Streaming platform Mixer seems to have found its own version of Dr DisRespect in DeStache. For the uninitiated, Dr. Disrespect is an American Twitch streamer who has over 3.7 million followers on the platform. He recently won Streamer of the Year at the 2019 Esports Awards.
However, Twitch streamer Hasan Piker seems to have found a Dr DisRespect look alike streaming on Microsoft's Mixer. The streamer goes by the alias of DeStache and he seems to be basing his broadcast style on a similar pattern to Dr DisRespect. Plus, he has the same awesome facial hair going for him too.
DeStache was brought to the notice of popular streamer Hasan Piker after being notified by a viewer. He visited DeStache's stream and brought him into the limelight. The DisRespect look alike hasn't left any stone unturned, going full method with the same handlebar mustache, the red and black color scheme and an assortment of heavy duty graphic overlays.
Hasan Piker was left stumped after viewing the Mixer streamer in action as he promptly went on to say "f**k Johnny Cash" to a viewer who had apparently mentioned the late musician. Piker was left wondering if DeStache was a parody of Dr DisRespect or a blatant copy.
"'Mixer has its own Dr Disrespect' — what?!" HasanAbi said in a Twitch clip. "Shut up."
Even though DeStache may have become famous due to his uncanny similarity with Dr DisRespect, he also puts his own distinctive twist to his content rather than just being a parody act. It hasn't been confirmed if Dr DisRespect is aware of his look alike's existence.
ALSO READ: Mega Streamer Shroud Is Leaving Twitch For Microsoft's Mixer