Mega streamer Shroud is leaving Twitch for Microsoft's Mixer
Twitch lost mega streamer Shroud to Microsoft's Mixer.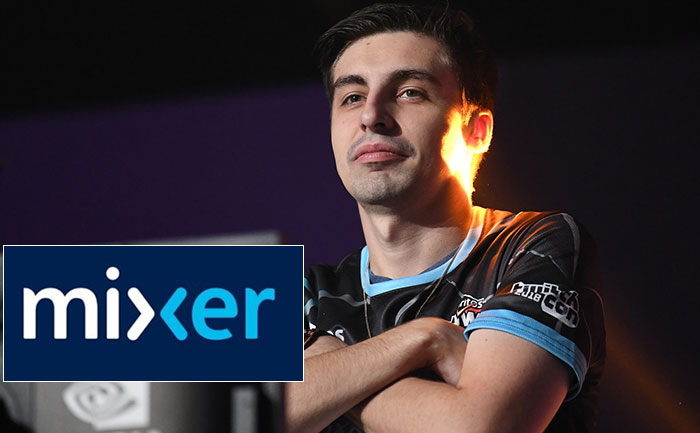 Twitch lost mega star Shroud to Microsoft's Mixer. The former Twitch steamer announced that he will now be streaming exclusively on Mixer.
Shroud is not the first big streamer to leave Twitch. "Fornite" star Ninja also traded Twitch for Mixer in August. Michael Grzesiek is a Canadian streamer and former professional Counter-Strike: Global Offensive player. He also played games like "Apex Legends" and "PlayerUnknown's Battlegrounds."
Shroud chose not to comment whether Ninja's move molded his decision whatsoever. He also didn't disclose the details of his contract with Mixer or if it was better than Twitch. His team did not share the financials of the deal.
"The move to Mixer allows me to focus on what I love: gaming," Shroud told CNN Business on Thursday, "It allows me to focus on livestreaming for my fans and directly engage with more interactivity and variety."
Mixer has registered more than 30 million monthly active users in August while Twitch has more than 15 million daily active users.
"Shroud's move to Mixer tells you exactly how serious Microsoft is about owning relevant talent and content creators in ramping up its games business," said Joost van Dreunen, managing director at SuperData.
"Already on social media, you're seeing people say, 'maybe I'm going to stream on Mixer,'" said Doron Nir, CEO of StreamElements "These are ripples but eventually ripples turn into a wave. We don't know when it could reach critical mass."
Shroud's first Mixer stream debuted with just over 78,000 viewers.
Twitch rival Caffeine also announced that rapper Offset will be streaming exclusively with it.
"As we always say on the internet, content is king," said Nir.
ALSO READ: Shroud Explains How He Became So Popular & Successful On Twitch