Bhopal ASI dragged by car in hit-and-run; condition critical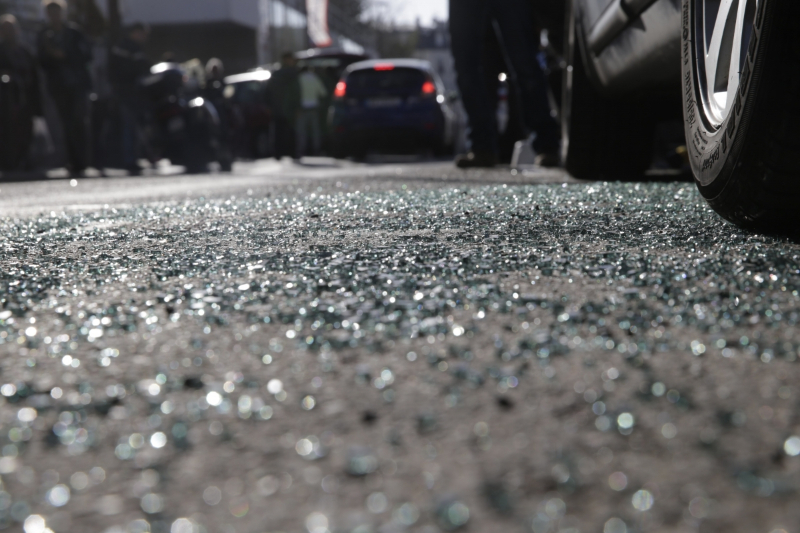 An Assistant Sub-inspector (ASI) of Madhya Pradesh Police, 52 year-old Amrit Lal Bhilila was in critical condition on Sunday, 17 June, 2018 after a car hit him and dragged him for 500 metres, police said.
The incident took place on Saturday night at around 9:30PM, in the Karond locality of Bhopal when Bhilala, who was at a checkpost on checking duty in Nishatpura area, tried to stop the speeding car, according to police.
However, instead of stopping the car, its driver accelerated and allegedly hit the officer, Nishatpura police station in-charge Chain Singh Raghuvanshi said. "The ASI got dragged with the car for about 500 metres," he said.
Mr Bhilala initially got stuck on the car's bonnet but the driver, instead of stopping, accelerated the vehicle further. The officer then fell off the bonnet and his clothes got entangled in one of the wheels. But, the car driver did not stop and the police officer got dragged with it for about 500 metres, Mr Raghuvanshi said.
The car driver later fled the spot along with the vehicle, he said. The police officer sustained injuries on his back and waist and suffered fractures in one of his legs and arms, he said. Mr Bhilala was admitted in a private hospital where he was reported to be in a critical condition, Mr Raghuvanshi said. A large part of the lower half of his body literally got chopped off in the harrowing drag. It left a grisly blood trail for 700m on the road.
The accused are reportedly Mayank Arya who was driving the car and people identified as Mohit and Abhishek accompanied him.
A case was registered and a search for the car and its driver was on, he said. "We are taking help of footage of CCTVs installed in the area," he added. The vehicle hasn't been identified as of now.