Dream Girl: Ekta Kapoor reveals why she chose Ayushmann Khurrana…
Ekta Kapoor on why she chose Ayushmann Khurrana as the lead actor in her latest venture, 'Dream Girl"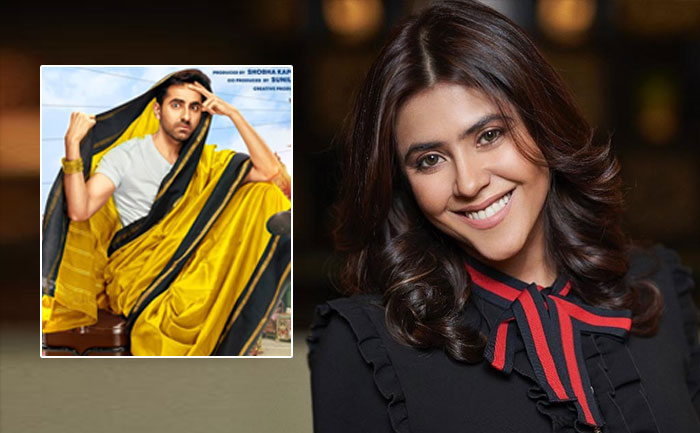 The trailer for Ayushmann Khurrana starrer 'Dream Girl' has received a tremendous response since its release. It is being absolutely loved by fans across India for the brilliant performance by Ayushmann and the unique storyline. The movie is being helmed by none other than the Entertainment czarina 'Ekta Kapoor'.
In a recent media interaction When she was asked on why she chose to go with Ayushmann Khurrana for the movie?
Ekta replied, "When Raj narrated the script to me, I was of course on floors. I knew only one actor who could do these voice modulations, who will work this hard was Aayushman. I was sure this man bets on scripts. He won't see how big the film is, won't go through the resume of the director. He would read the script and he would perform in himself the ability to perform this role."
The decision to choose 'Ayushmann Khurrana' as the lead in 'Dream Girl' is certainly shaping up to be a proper one as we can see the immense amount of love the trailer has been receiving. And to top it all off, Ayushmann Khurrana is a powerhouse of talent and skill and it can clearly be seen in his previous track record having delivered six back-to-back hits with the latest one being 'Article 15'.
Dream Girl is set against the backdrop of Mathura, it revolves around Ayushmann and his quest for a job. Eventually, he ends up as the only male employee in a female friendship call centre. In the film, the actor's character manages to leave everyone shocked with his ability to transform into 'Pooja' who becomes the most loved telecaller.
Ayushmann Khurrana in and as Dream Girl has everyone from the local cop to a 'Haryanvi' Gujjar boy, to his girlfriend's brother smitten by Dream Girl Pooja and her mesmerising voice, leading to a series of unusual, crazy situations. The comedy of errors also features Annu Kapoor, Vijay Raaz, Abhishek Bannerjee, Manjot Singh, Nidhi Bisht, Rajesh Sharma, Raj Bhansali among others.
The film is directed by Raaj Shandilya, produced by Ekta Kapoor, Shobha Kapoor, and Aashish Singh. Dream Girl is all set to release on 13th September 2019.
Also Read: Dream Girl Trailer: Ayushmann Khurrana will leave you in splits