Dreams Early Access To Begin On April 16 Via PlayStation Store: Media Molecule
Media Molecule Announces 16 April As Release Date For Dreams Early Access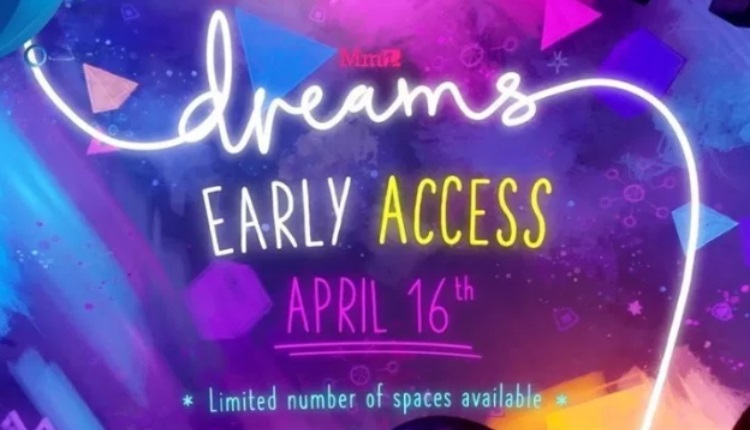 Media Molecule, a video game developer, who has earlier developed several popular games such as LittleBigPlanet and Tearaway, has finally announced that its upcoming project Dreams' paid early access will be released on 16 April 2019. The forthcoming PlayStation 4 Exclusive Dreams was announced at Sony's E3 2015 conference last year. The early access of Dreams allows users to create their own levels and interact with the creation of fellow games in order to collaborate with devs to further refine the experience before the game's official release.
The details of Dreams early access was announced on the PlayStation Blog, stating that what players would be able to access on April 16. However, there is currently no way to get in on the access the early program via the pre-order channel, although interested users can sign up for the updates. Those who pay for the early access will be entitled to get the full version once the game was released. Moreover, the progress made by players in the early access phase will carry over to the game's full version.
In the early access, Players/creators/artists will get the access to the full set of Dreams creation tools that will them to create entire games, art, music, videos, essentially anything that can be imagined can be created within this powerful game engine.
Talking about the price of Dreams' early access, it has been priced at $21.99 (around Rs. 2,100). Pricing in other regions is set at GBP 24.99, EUR 29.99, and CAD 39.99. At the moment, Sony hasn't listed Dreams for sale on the India PlayStationStore. However, it must be around Rs. 1,999 considering that other games in the $30/EUR 30 brackets like PlayerUnknown's Battlegrounds occupied the same price.
Dreams early access will have supports in different languages including English, German, French, Spanish and Italian and later following languages will be added. It was earlier announced in June 2015, it is one of the most anticipated and projects from Media Molecules which has generated quite a buzz on social media.
Talking about its last thing to note is that Dreams Early Access will be limited to a certain number of players, though Media Molecule says "it's a big limit".
Also Read: 5 Best Gaming Smartphones Under Rs. 20,000 To Play PUBG In 2019