5 Best Gaming Smartphones Under Rs. 20,000 (5th July 2019)
Here's the list of five best Gaming Mobile Phone of 2019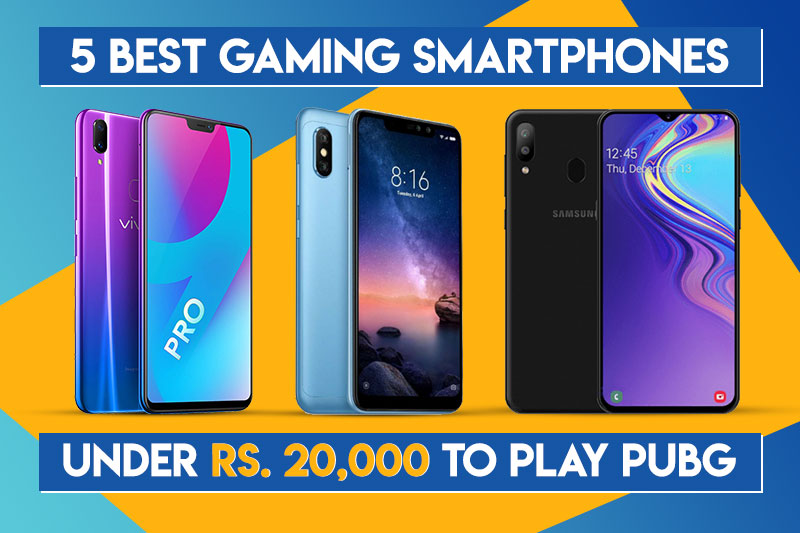 PUBG is not only a smartphone game, but it has also become an addiction for millions of people across the world. If you are one of 'PUBG' users, you must have realized how important is to have a phone with the most updated processor to run this kind of high graphics applications smoothly. We all know that PUBG does not run smoothly on old devices and low processors. You don't need to worry anymore as we have shortlisted top 5 smartphones under Rs 20,000 that can be most suitable for playing PUBG.
The list of mobile phones for PUBG we have curated for you does not contain too many expensive devices. These all are budget section smartphones. So, if you are looking for a good gaming smartphone under Rs. 20,000 in India, here are some of the best options that you can consider. Take a look at top 5 gaming mobile phones that come under Rs 20,000 offering decently powerful performance and enough to play games like PUBG. This list of best gaming mobile phone is updated every day and it was last updated on 5th July 2019.
Here is a list of Gaming Smartphone under Rs, 20,000 for PUBG
Samsung Galaxy M20:
The South Korean Tech giant has recently launched its budget section smartphone, Samsung Galaxy M20. The phone comes with a mammoth battery of 5,000 mAH, which is one of the most important features for PUBG. Galaxy M20 is powered by strong Octa-core Exynos 7904 processor with 4 GB of RAM and 64 GB internal storage. M20 has been priced in India at Rs 10,990 making It one of the most affordable devices to play PUBG smoothly. The Galaxy M20 can multitask with gaming, videos, and social media without breaking a sweat.
Pros & Cons
5000mAh Battery + Type-C Fast Charging
Dolby Atmos Surround Sound
Affordable
Nokia 7.1: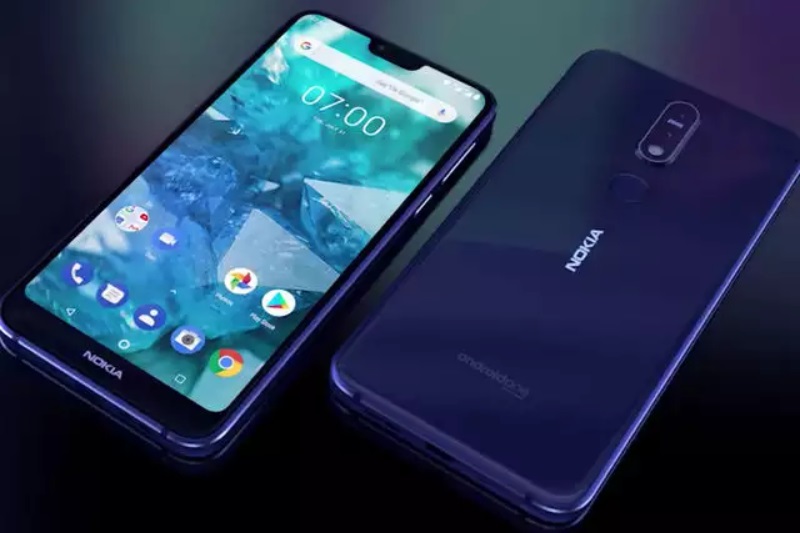 Nokia 7.1 is a 5.84″ display phone that runs on Android 9 pie and lets you watch, play and surf longer without charging. And you'll have enough performance for everything from AR gaming to streaming, thanks to the powerful Qualcomm Snapdragon 636 mobile platform, 4GB RAM, 64GB Storage and 3060mAH battery making sure it will perform better on the gaming front. The Nokia 7.1 is priced at 19,999 in India.
Pros & Cons
Compact and light
Stock Android software with promised updates
Has Audio jack and USB Type-C port
Lowlight camera performance
Realme 2 Pro:
Another mid-budget smartphone to play PUBG Is Realme 2 Pro. The phone is powered by strong Qualcomm's Snapdragon 660 AIE processor which is certainly a benchmark in budget section smartphone. Its 6.3-inch Dewdrop FHD Full Screen has the highest screen-to-body ratio of 90.8% of the smartphones in its segment.
If you are looking for a gaming phone, Realme 2 Pro is the best to consider. It comes with 8GB RAM + 128GB internal storage and 3410mAh battery. The cost of this version is Rs.16,990/-.
Pros & Cons
Good performance
Dedicated MicroSD Card Slot
dual SIM 4G support
UI needs improvement
No LED notification light
Vivo V9 Pro:
If you are thinking that Vivo is only known for its selfie camera, then you are wrong. Vivo has launched several gaming handsets over the period of time. The phone has been powered with Snapdragon 660 AIR octa-core processor. Vivo V9 pro is available in 6GB RAM | 64GB storage expandable up to 256GB. The phone is being retailed in India at Rs 16, 990.
Pros & Cons
Elegant design
Powerful performance
Good cameras
Dedicated microSD slot
No USB Type-C
Not so appealing UI
No fast charging
Xiaomi Redmi Note 6 Pro:
The Redmi Note 6 Pro is a successor to last year's Redmi Note 5 Pro and retains the reliable Snapdragon 636 octa-core mobile platform at its core. Moreover, the phone also comes in a 6GB of RAM and 64GB internal storage option that is difficult to get in mid-budget smartphones.
Redmi Note 6 Pro packs with 4000mAh battery, which means you can engage in prolong gaming bouts without worrying too much. The MIUI 10 software running on the phone also has a gaming mode. It is being sold in India at Rs 13,999.
Pros & Cons
Decent Display
Reliable performance
Excellent battery life
Good cameras
Bloatware
Average call quality
Conclusion:
We have mentioned the top five gaming smartphones under Rs 20,000 on the basis of their performances. These phones are being sold in India, but if you can wait, please wait for a week.  There are several affordable devices including Oppo K1, Redmi Note 7, Vivo V15 Pro and others are likely to launch next week or in the first week of March.