Indian athlete Dutee Chand comes out as gay; says she is receiving threats from elder sister
Dutee Chand confirmed of having relationship with a girl of same sex.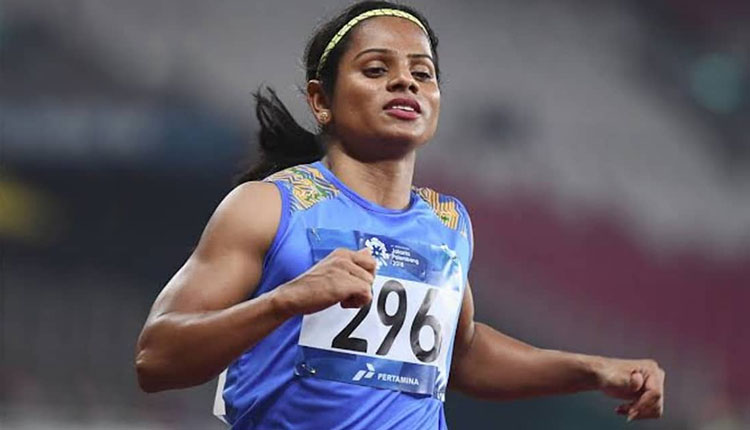 Asian Games silver medalist Dutee Chand confirmed that she is in a same-sex relationship with a 19-year-old girl from her hometown, Chaka Gopalpur, Odisha. She told Indian Express, "I have found someone who is my soulmate. I believe everyone should have the freedom to be with whoever they decide they want to be with. I have always supported the rights of those who want to be in a same-sex relationship. It is an individual person's choice." She has not yet revealed the name of her partner as she doesn't want her to become "the centre of undue attention".
She further said, "I have always believed that everyone should have the freedom to love. There is no greater emotion than love and it should not be denied. The Supreme Court of India has also struck down the old law. I believe nobody has the right to judge me as an athlete because of my decision to be with who I want. It is a personal decision, which should be respected."
Dutee told PTI that her parents have no objection but her eldest sister is against the relationship and she has threatened to expel her from the family and send her to jail. "My eldest sister kind of wields power and authority in my family. She has thrown out my elder brother from home because she does not like his wife. She has threatened me that same will happen to me. But I am also an adult who has individual freedom. So, I decided to go ahead with this and make it public."
"My eldest sister feels that my partner is interested in my property. She has told me that she will send me to jail for having this relationship," said the 23-year-old sprinter.
She is going to take part in the World University Games next month and hopes to qualify for the World Championships later this year.
Also Read: Dutee Chand To Train Abroad To Make A Mark At The 2020 Tokyo Olympics