Dwayne Johnson receives heart melting gift on Thanksgiving
Lately, Dwayne Johnson celebrated Thanksgiving with his family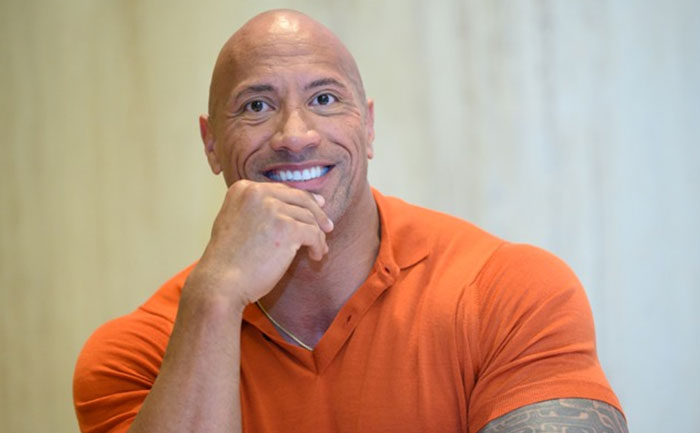 This Thanksgiving has been full of surprises and happiness. Dwayne Johnson received a special gift on this Thanksgiving and it seems the actor cannot stop gushing about it. Apparently, Dwayne was busy promoting his upcoming film Jumanji: The Next Level.
The Rock took out some time from his busy schedule to ring in and celebrate the annual holiday with his wife Lauren Hashian and their daughter. Dwayne took to his social media account to share pictures of his Thanksgiving celebrations with his fans. He shared one picture where he received a heart warming Thanksgiving gift.
He wrote, "Long overdue, thank you for this beautiful gift (new wallet with $7bucks) from a local driver in Hawaii named Lance Teixeira. Driving for over 40 years in our business and Teamsters union.Teamsters always have a way of doing things.The teamster way.The brotherhood way." Check out the picture below.
Following that, some hours later Dwayne shared a picture of himself, with his daughter and dog. All tired and restless as they hadn't eaten their Thanksgiving meal yet.
Sometime later again, he shared a picture of the delectable, sumptuous Thanksgiving meal where he had wished Happy Thanksgiving to his fans.All the food is kept on the table and ready to be savoured. He also shared a wonderful motivational message where he wrote that if one was missing out on being with there family in holidays he could understand and that he asked to hang in there, keep working hard and hold onto faith.
Also Read: Batman Invites Dwayne The Rock Johnson To Visit Batcave