EC announces poll dates for MP, Rajasthan, Chhattisgarh, Mizoram and Telangana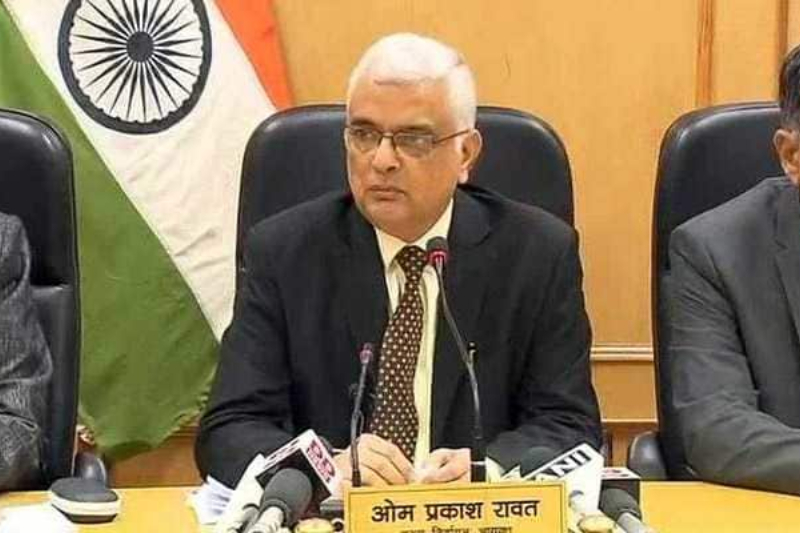 The Election Commission (EC) on Saturday announced the poll schedules for five states including Madhya Pradesh, Rajasthan, Chhattisgarh, Mizoram and Telangana.
According to EC, Chhattisgarh will go to elections in two phases on November 12 and 20. While Madhya Pradesh and Mizoram will vote on November 28, Rajasthan and Telangana will vote on December 7. Results for the elections in all five states will be announced on December 11.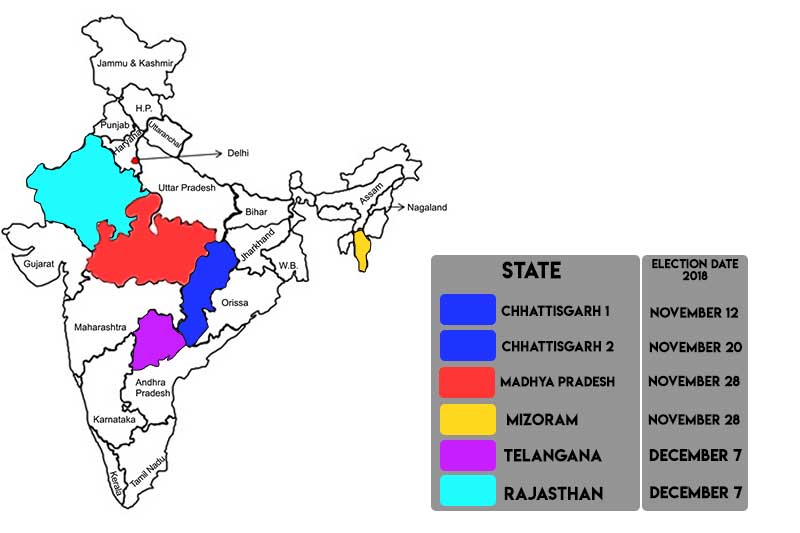 While addressing a press conference in the national capital, Chief Election Commissioner OP Rawat said that 'Accessible Election' is the theme for the upcoming state elections in all five states. He also reiterated that media needs to be constantly appraised about all the election-related proceedings.
OP Rawat, on the occasion, noted that the commission has suggested certain changes in the affidavit of the candidates who are contesting the polls. He also spoke on the safety of the process and how the commission wants to make it error-free.
Notably, with the Commission's announcement, the model code of conduct has come into effect in all the states.
The 200-member Rajasthan House expires on January 20, 2019. The tenure of the Madhya Pradesh 230-member House expires on January 7, 2019. Mizoram's 50-member House expires on December 15, 2018. Chhattisgarh's Assembly, comprising of 90 members, ends on January 5, 2019.
As mentioned in The Economic Times, Telangana CM K Chandrasekhar Rao recently dissolved the House to avoid a possible clubbing of Assembly polls with the Lok Sabha elections.
Also Read: Poll duty test: Election Commission fails 58 percent govt officials in Madhya Pradesh