Amazon's Echo Frames hands-on: How they work & what happens when you receive notifications
Amazon's first ever smart glasses called Echo Frames do not have camera or display but they have Alexa built in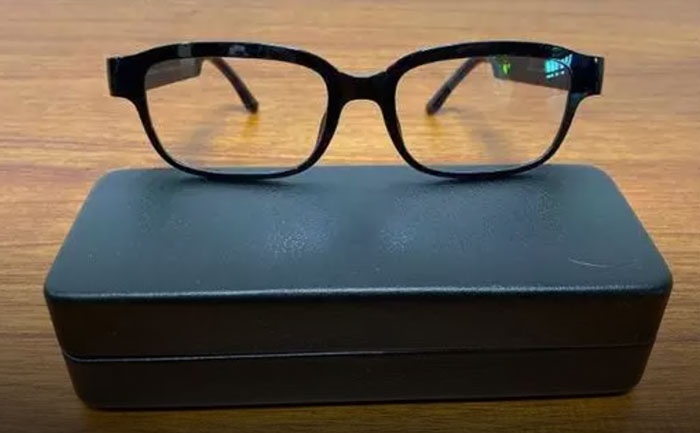 Amazon has made yet another biggest announcement at the Amazon event which took place on 25th September 2019. Yes, Amazon has unleashed its first-ever pair of smart glasses, the Echo Frames, which is available for pre-booking and likely to be shipped by the end of this year. The price of Amazon's Echo Frames is only $180.
Besides, Echo Frames, Amazon has also launched Echo Studio which is also it is first-ever play at high-end audio, which supports lossless audio streaming and Dolby Atmos capabilities. Notably, Amazon has become the first Technology company to launch a pair of smart glasses but the way it approached is completly different from Google Glass and Snapchat Spectacles.
You should know that Amazon's Smart Glass does not have any camera or display because it has been designed to make it easier to use Alexa on the go without reaching for your smartphone.
How Echo Frames actually works?
The Echo Frames look like a regular pair of gasses but it is a new spin on smart glasses. If we talk about its look, it is normal but seems to be extraordinary. You must be wondering when it does not have any display or camera, how do Echo Frames work? Yes, it is run by a command 'Alexa'. If you say "Alexa, what's the weather" it will trigger the glasses to tell you the weather.
The answer comes out of two little speakers attached on both sides of the glasses. According to Amazon, they have used "Open Ear" direct speaker technology where only you can hear the audio but people around you would not. You may find difficulty in hearing the voices of glasses when you are surrounded by a noisy atmosphere. 
If you tap and hold the temple for a second, the glasses with trigger the voice assistant in your phone, such as Google Assistant. You can scroll through your notifications by swiping either forward or backwards on the temple. You can understand it clearly by watching the above video.
Since it is Amazon's first-ever Echo Frames, Amazon is still experimenting and awaiting user's views to make it smarter.
What happens when you receive notification in Echo Frames
As we have mentioned above that you can scroll your smartphone's notification by swiping backwards or forward using the temple. When you receive notification on your phone, Alexa will tell you what app the notification is from. If your Ring camera detects activity, for example, Alexa will let you know that there's an alert from Ring. It is totally up to you to accept or dismiss the notification. The glasses will support notifications from messaging apps and other apps too.
Echo Frames Price
According to Amazon, the Frames have a 3-hour audio playback or a 14-day standby time. The Frames are considered a "Day One" Edition product so they're available only on a limited basis. Each one is priced at $180.99 and is available only via a special invitation, so you have to apply to get it.
Also Read: OnePlus 7T &OnePlus TV To Launch In India On September 26